Lily & Tad Christmas thank you card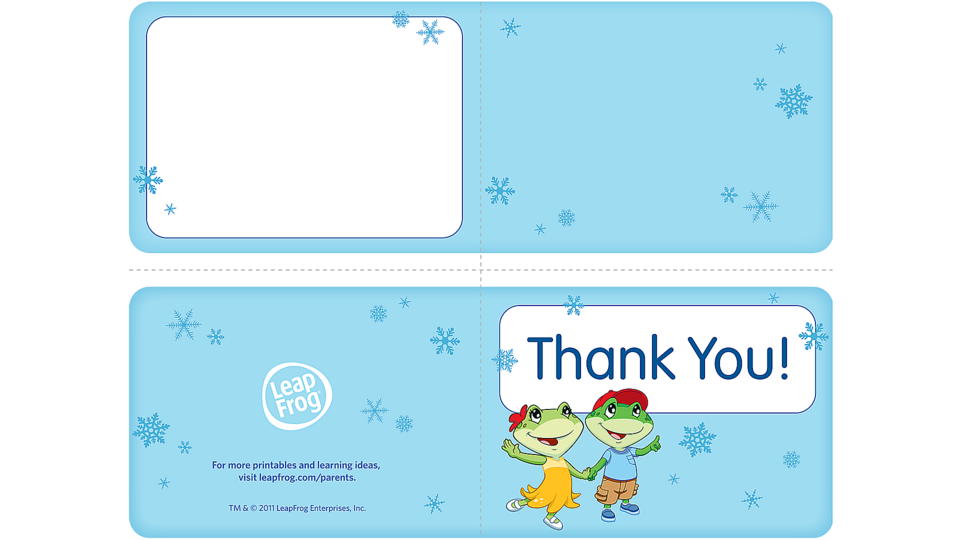 Print Christmas thank you cards for kids to write and color.
---
While children might be naturals at opening presents, writing thank-you notes is a skill that must be learned. Help your child understand the importance of this ritual by explaining the thought, love and care the gift-giver spent choosing that special gift.
Preschoolers can draw a picture on the inside (or you can write their message for them). Older kids should be encouraged to practice their writing skills. If your child has a hard time knowing what to write, ask them what they liked about the toy or gift.