April Fool's story starter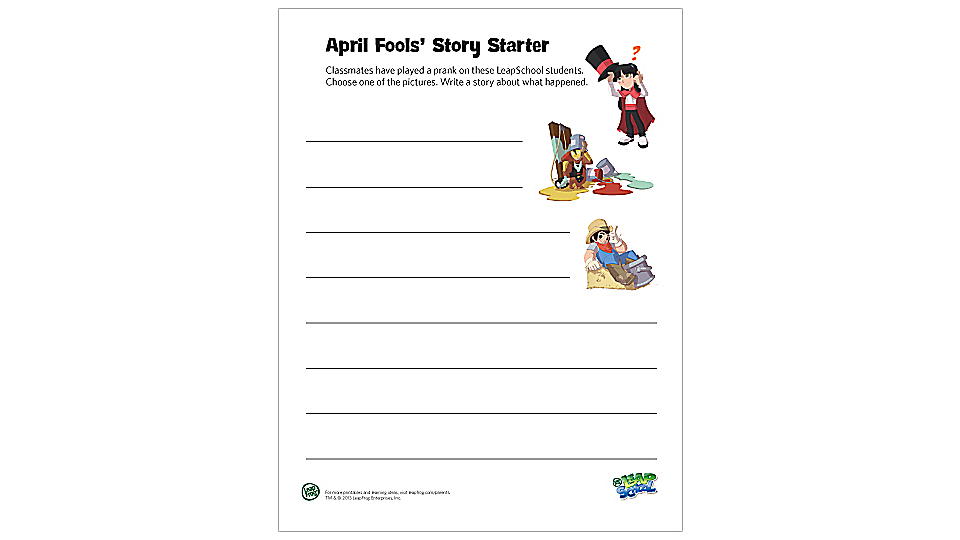 This printable encourages your child to write an April Fool's story.
---
This printable activity encourages your child to create his or her own story. Help your child with spelling and printing as needed. Encourage your child to read the story aloud. Talk about the story with your child, using the words "setting," "character" and "problem."