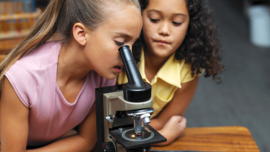 Raise a math and science girl
Here's how to tip the scales in her academic favor.
Mathematics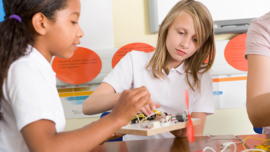 Full STEAM ahead: Designing education for the future
The STEAM movement aims to prepare children for success in the 21st century through project-based learning in key skill areas.
Science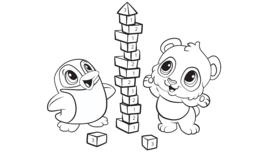 Building together color by number
Get ready for school with the Learning Friends! Kids practice math while completing this cute color-by-number.
Mathematics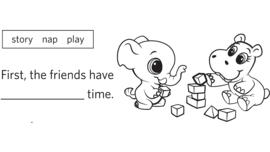 A full day of fun at school
Get ready for school with the LeapFrog Learning Friends! This printable activity familiarizes children with school routines in preparation for preschool and kindergarten.
Mathematics

Get a move on math
Make math learning a blast with these action-packed counting and number games for kids on the move.
Mathematics

Countdown for launch!
Pretend to be rocket ships and practice counting down to blast-off by ones or multiples.
Mathematics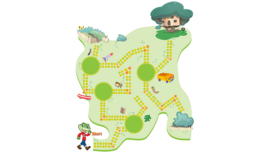 Weigh to go
This printable gets your child thinking about the mathematical principle of relative weight.
Mathematics