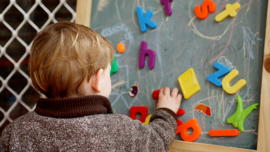 I see my letter!
Identify your child's special letter for them and have some letter fun.
Reading & Writing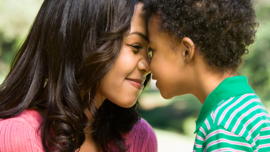 Buying beginnings
Use a pretend shopping trip to practice recognizing letter sounds.
Reading & Writing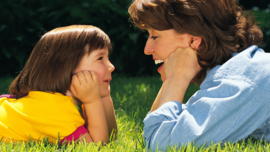 Fun with vowel sounds
Entertain the kids with their own mouths (and have them learn a little in the process).
Reading & Writing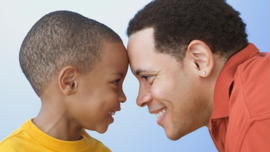 I'm taking a rhyming trip
Help your child pack an imaginary bag with only words that rhyme.
Reading & Writing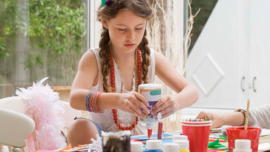 Boxes of fun
This fun art project will also help keep your child's toys, treasures and tools organized.
Creativity & Life Skills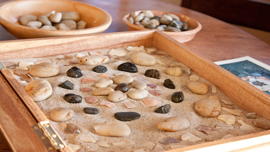 Silly sand play
Make learning letters a treat with tempting materials kids love to touch.
Reading & Writing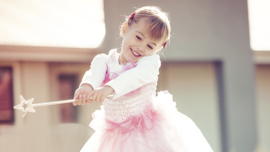 Calling all performers
Acting out stories lets little imaginations soar.
Creativity & Life Skills