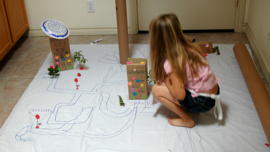 Shower curtain village
This is fun way to teach map making skills using an inexpensive shower curtain liner.
Social Studies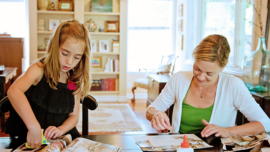 Picture stories
Spark your child's imagination and interest in reading and creative writing.
Reading & Writing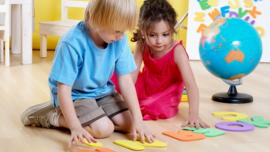 Build CVCs
Encourage your child to build simple CVC (consonant-vowel-consonant) words from letters.
Reading & Writing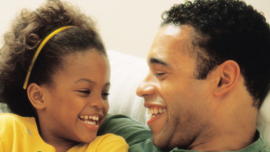 The sound that is the same
Help your child recognize the common letter sound within a group of words.
Reading & Writing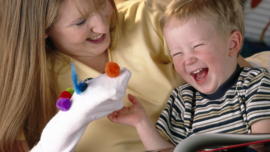 Retell a story
Nurture the skills to read happily ever after by acting out stories from a favorite book.
Reading & Writing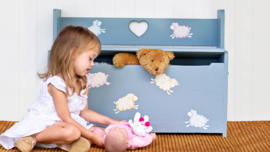 Imagination station
Help your child make sense of the world through plenty of pretend play.
Creativity & Life Skills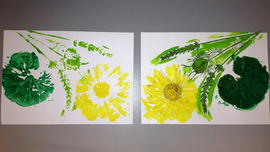 Nature postcard prints
Take a walk in nature and create beautiful postcards using what you find.
Science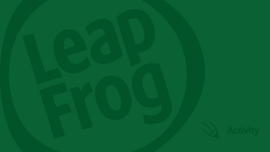 African drum
What kid doesn't love to bang a drum? Have fun making this traditional African instrument.
Creativity & Life Skills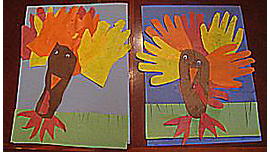 Give this turkey a hand
Remember making hand turkeys? Here's a twist on the classic: a hand and foot turkey.
Creativity & Life Skills