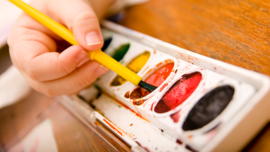 How do you teach painting?
For young children, it's not necessary to teach technique. Painting at this stage is about unleashing your child's imagination.
Creativity & Life Skills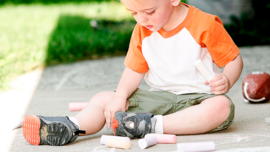 Letter path
Here's a great way to learn the alphabet while playing outdoors.
Reading & Writing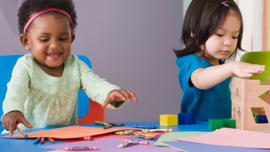 Alphabet book
With your child, make a book of the alphabet that your child can refer to over and over again.
Reading & Writing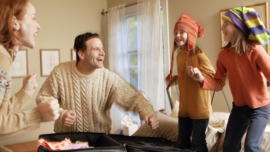 Quick or quiet?
Build your child's vocabulary with this action word game.
Reading & Writing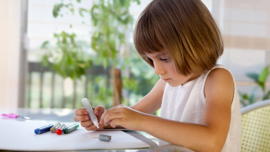 Letter boxes
Make Letter Boxes to help practice recognizing the sounds for each letter.
Reading & Writing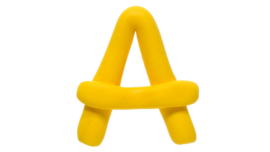 Hands-on letter learning
Use play dough to shape letters, then play a letter guessing game.
Reading & Writing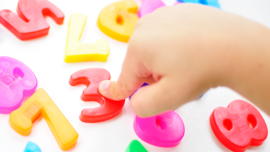 What's missing?
Let your child practice number sequencing by playing fill-in-the-blank on the refrigerator door.
Mathematics

Ten buttons
Use small household objects to teach your child the different number combinations that add up to 10.
Mathematics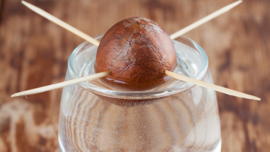 Garden on a windowsill
Plant the seeds of scientific learning with this simple activity.
Science