What should I do if my son is given an inappropriate toy?
It can be difficult when your child receives an inappropriate toy from a well-meaning relative or friend, particularly because your son will likely be very excited to take it out of the box and play with it right away. If it is a safety issue, politely explain to your son that while the toy is nice, it is not safe for him to play with....
Personal & Social Skills

How can I teach my son to be a gracious loser?
No one likes to lose, but it is important for young children to learn how to accept loss without feeling bitter or bad about themselves. Begin by acknowledging your son's feelings and let him know that it is okay to feel disappointed, sad, or angry when he loses. Explain that while it is okay to have these feelings, it is not okay to g...
Personal & Social Skills

Should I tell my daughter the truth if she ask me about Santa?
Whether you decide to tell your daughter the truth about Santa Claus is a personal choice, and will differ for parents depending on their own beliefs and values. It might be helpful to ask yourself why you think you should tell your child the truth about Santa Claus. Are you worried that if you continue to perpetuate your child's belie...
Personal & Social Skills

Should I ask my preschooler to make a New Year's resolution?
Talking to children about New Year's resolutions is a great way to teach them about the importance of setting goals and self-discipline. Take this opportunity to work together as a family and come up with a resolution you can all take part in – whether it is to be more active and go on a walk together every weekend or to help someone i...
Personal & Social Skills


Activity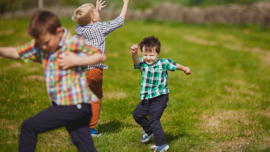 Freeze dance!
Dancing gives children an appreciation of music, and builds strength and coordination. Plus, it's so much fun!
Creativity & Life Skills

How much screen time is appropriate for a 4- to 5-year-old?
According to the American Academy of Pediatrics (AAP), young children should be limited to less than two hours of screen time a day. It is important to highlight that screen time not only refers to watching television, but time on the computer, tablet, and electronic games. The AAP also recommends parents make children's bedrooms a "sc...
Personal & Social Skills

How can I make Easter a healthier holiday?
One way to make Easter healthier is to skip the chocolate and fill up your child's Easter basket with some non-sugary treats. Books make great gifts at any time of the year, including Easter. Three of my favorite Easter themed books are "Marshmallow" by Clare Turlay Newberry, "The Easter Egg" by Jan Brett, and "The Story of the Easter ...
Personal & Social Skills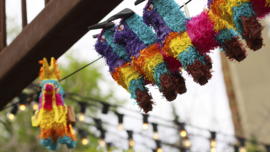 Delicioso Cinco de Mayo
Celebrate this festive Mexican holiday with special dishes, fiesta games, mariachi music and a pinata!
Personal & Social Skills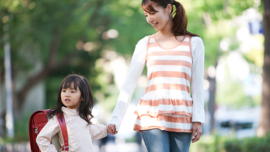 What's the right age to start kindergarten?
Kindergarten readiness is at the top of many parents' minds. While a child's birthdate is one indicator, parents should learn to judge school readiness by these other indicators.
Personal & Social Skills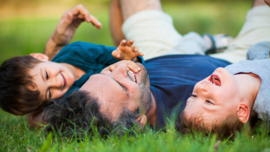 Travels with Pop
Why flying solo with Dad is an experience not to be missed.
Personal & Social Skills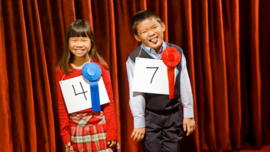 Sore loser?
Start a family game night to teach your child the art of losing gracefully.
Personal & Social Skills