Which hand?
One of the most important aspects of thinking in all of mathematics is inference. Help your child develop his ability to infer with this activity.
Mathematics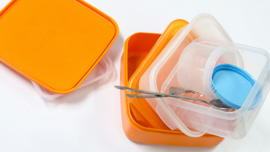 If the jar fits
Here's a hands-on matching activity using common objects around the house.
Mathematics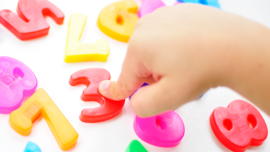 What's missing?
Let your child practice number sequencing by playing fill-in-the-blank on the refrigerator door.
Mathematics

Ten buttons
Use small household objects to teach your child the different number combinations that add up to 10.
Mathematics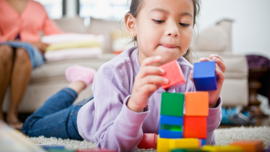 Shape scavenger hunt
Hunt for shapes around the house to build your child's math skills.
Mathematics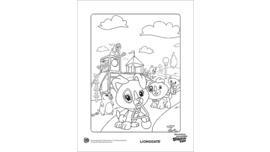 Adventures in Shapeville Park coloring page
In their new DVD, Adventures in Shapeville Park, Scout and Violet build a playground from shapes to see what a circle, square and triangle can really do!
Mathematics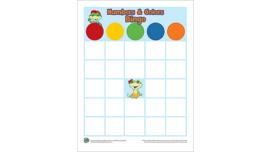 Numbers & colors Bingo
Play this printable Bingo game for practice writing and recognizing numbers 1-10, and recognizing color names.
Mathematics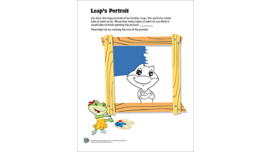 Leap's portrait
This printable activity encourages your child to use the language of estimation and approximation. Estimating is an important skill for math and science.
Mathematics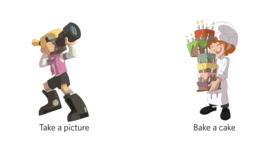 Which takes longer?
Comparing events by duration is an important step to understanding time.
Mathematics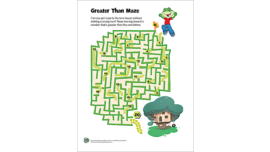 Greater than maze
This printable activity requires your child to identify numbers that are greater than or less than one another to solve the maze.
Mathematics