Discussion
My 13-month-old can say dada, hi and bye bye. How can I teach him to say more words?
Just after their first birthday, most children have a vocabulary of 3-4 words, but it is important to remember that every child is different. Research shows that one of the best ways to help children learn new words is to narrate your daily activities. Describe what you are doing as you go about your chores and activities. Point to and...
Reading & Writing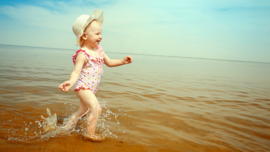 Your toddler
From walking and talking to problem solving and pretend play, your child is experiencing the world in a brand-new way.
Reading & Writing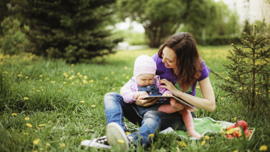 Reading rituals
My kids will crawl into my lap pretty much anytime I am seated (which, given that I am almost 8 months' pregnant, is fairly often) and pick out book after book to read.
Reading & Writing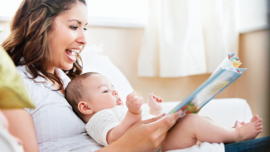 Why should I read to my baby when she can't understand the story?
Reading to someone who seems more interested in chewing the book may feel silly. However, it's one of the best things you can do for your child's learning.
Reading & Writing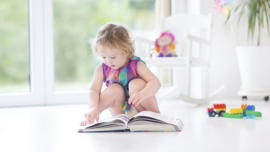 Is my baby gifted?
Learn how to provide enrichment for that beautiful little mind.
Reading & Writing


Discussion
Does learning sign language cause speech delays?
Baby signing is a wonderful way to communicate with pre-verbal babies and reduce toddler frustration (aka, tantrums). Experts also tout the intellectual, cultural and social benefits of introducing a second language early on. Still, some parents and well-meaning relatives worry that children will have speech delays or become confused i...
Reading & Writing

From talk to trust
Describe your baby's emotions out loud, and then say what you will do to help.
Reading & Writing

Picture perfect
When it comes to picture books, there is no such thing as too young.
Reading & Writing