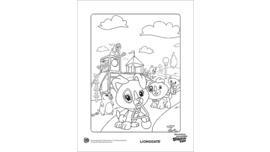 Adventures in Shapeville Park coloring page
In their new DVD, Adventures in Shapeville Park, Scout and Violet build a playground from shapes to see what a circle, square and triangle can really do!
Mathematics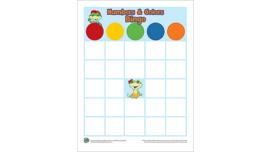 Numbers & colors Bingo
Play this printable Bingo game for practice writing and recognizing numbers 1-10, and recognizing color names.
Mathematics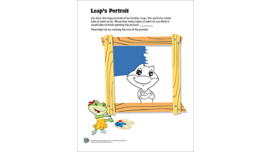 Leap's portrait
This printable activity encourages your child to use the language of estimation and approximation. Estimating is an important skill for math and science.
Mathematics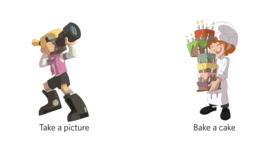 Which takes longer?
Comparing events by duration is an important step to understanding time.
Mathematics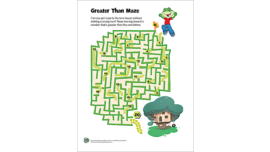 Greater than maze
This printable activity requires your child to identify numbers that are greater than or less than one another to solve the maze.
Mathematics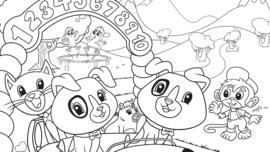 Numberland coloring page
Join Scout & Friends for an adventure exploring numbers in Numberland!
Mathematics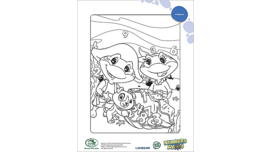 Numbers Ahoy! coloring page
Dive into a deep-sea counting adventure in this coloring page inspired by the brand-new Numbers Ahoy DVD.
Mathematics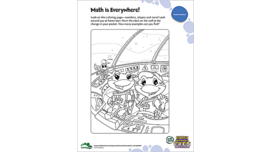 Math is everywhere!
Join Tad and Lily on an exciting educational adventure! Encourage your child to find the examples of math on this coloring page.
Mathematics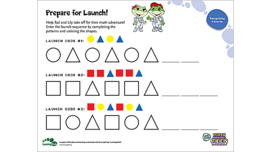 Prepare for launch
Ask your child to use the launch codes to complete the patterns of colors and shapes. The ability to extend or duplicate patterns is a logical reasoning skill that forms a basis for future work in math (specifically, algebra!).
Mathematics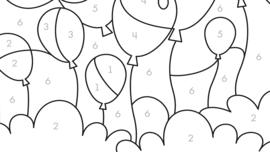 Color-by-number balloons
This coloring activity requires your preschooler to recognize numbers 1 through 6.
Mathematics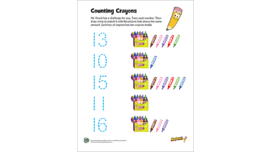 Counting crayons
Practice place value with this printable, which prompts your child to recognize the number ten as a basis for higher values.
Mathematics