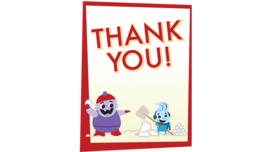 Us! Printable Christmas thank you card
Print Christmas Thank You cards for kids to write and color.
Reading & Writing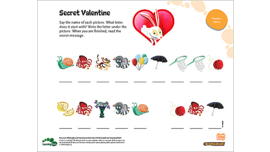 Secret Valentine
Solve the puzzle to reveal a secret Valentine's message in this printable.
Reading & Writing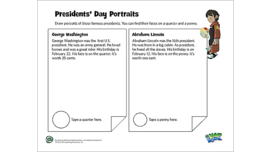 Presidents' Day portraits
Help your child become familiar with two important U.S. presidents.
Social Studies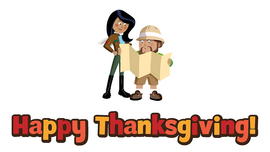 Thanksgiving scavenger hunt
Print our silly scavenger hunt list to keep kids busy (and busy learning) on Thanksgiving.
Reading & Writing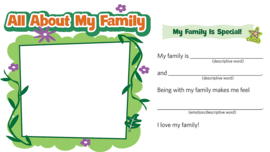 My Fabulous Family
Encourage your child to write about a favorite topic—family! Writing about familiar topics helps children see themselves as real writers.
Reading & Writing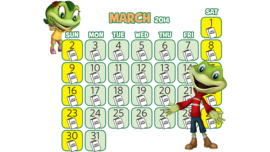 March Reading Log
During LeapFrog's Family Reading Month, commit to reading together for at least 20 minutes a day!
Reading & Writing

Story time
Ask your child to tell you a story, then ask questions that help your child keep the story going and add details.
Reading & Writing

Picture stories
Spark your child's imagination and interest in reading and creative writing.
Reading & Writing

Edible ABCs
Shaping cookie dough into the letters of the alphabet gives your child practice learning letters.
Reading & Writing

Red letter day
Challenge your child to discover how many ways she can use or identify the assigned letter of the day.
Reading & Writing

Tell me the story
At different points in a story you read aloud, ask your child to recount what's happened so far.
Reading & Writing