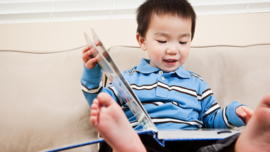 How to choose a children's book
Choose children's books wisely with these helpful criteria.
Reading & Writing

Reading & Writing

Reading & Writing

Reading & Writing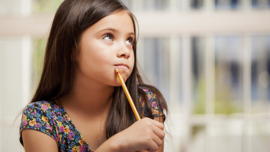 Writing tips & tricks
Try these 10 tips to help children hone their writing skills.
Reading & Writing

Reading & Writing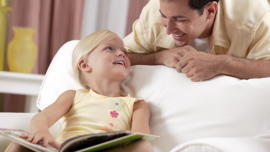 Tip o' the hat to you, Dr. Seuss!
Happy Birthday, Dr. Seuss! March is the month to celebrate this beloved and classic author's birthday—share his history with your family!
Reading & Writing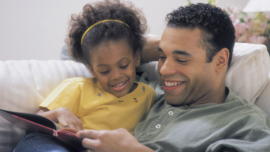 9 tips for raising a reader
Entering kindergarten with early literacy skills increases a child's chances for academic success. These tips will help prepare your little one.
Reading & Writing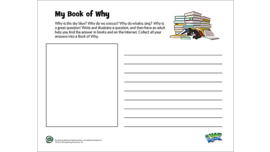 My Book of Why
Kids ask a lot of questions. Turn their tough questions into a Book of Why. It's a great way to start building a child's research skills at an early age and to show them that "Why?" is a great question!
Reading & Writing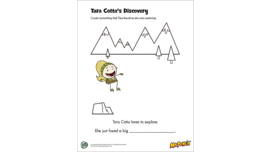 Tara Cotta's discovery
Create something that Tara found as she was exploring. Doodling and drawing helps children develop the dexterity they need for writing letters.
Reading & Writing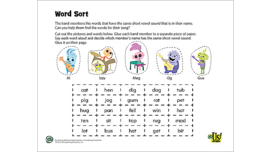 Short vowel word sort
Sounding out, or decoding, words with the consonant-vowel-consonant pattern (such as dog) is a great place for an emergent reader to start. In this printable, sorting words based on their sounds helps children pay attention to the individual sounds within words.
Reading & Writing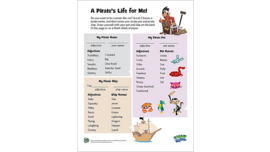 A pirate's life for me
This printable activity asks children to choose between adjectives and to draw an image to match the descriptive words that they have selected.
Reading & Writing