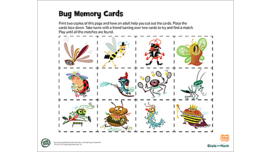 Bug memory cards
Playing Memory is a great way to reinforce turn taking and develop memory skills and concentration.
Logic & Problem Solving

Pattern puzzlers
These 5 matching and pattern recognition printable activities are a great way for young children to practice basic logic skills.
Logic & Problem Solving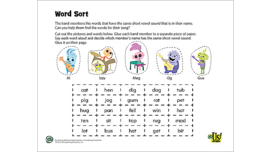 Short vowel word sort
Sounding out, or decoding, words with the consonant-vowel-consonant pattern (such as dog) is a great place for an emergent reader to start. In this printable, sorting words based on their sounds helps children pay attention to the individual sounds within words.
Reading & Writing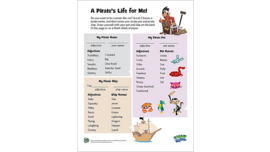 A pirate's life for me
This printable activity asks children to choose between adjectives and to draw an image to match the descriptive words that they have selected.
Reading & Writing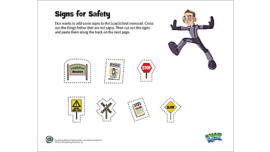 Signs for safety
As they become readers, children need to understand that different texts have different purposes. In this printable, children distinguish between different types of texts, such as lists, newspapers, and signs.
Reading & Writing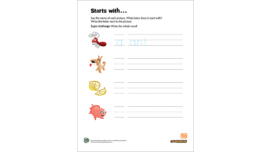 Starts with …
Help your child identify letter sounds. Distinguishing between individual sounds in a word develops your child's phonemic awareness, the ability to hear individual sounds within words and manipulate them.
Reading & Writing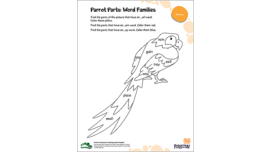 Parrot parts: Word families
Print this coloring page to help your child understand word families. Children who understand word families have an easier time learning to spell and decode words.
Reading & Writing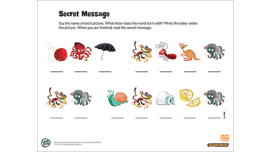 Secret message (You make me smile!)
This fun puzzle helps build the skill of identifying and writing the initial letter in a word, a vital skill for reading and spelling.
Reading & Writing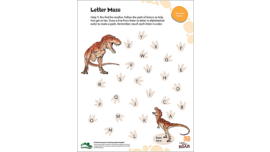 Letter maze (alphabetical order)
Knowing alphabetical order will help your child use a dictionary or index.
Reading & Writing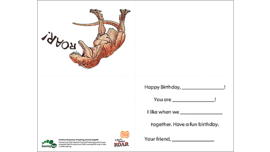 Birthday card
Providing blanks to fill in to complete a message helps your child to become an independent writer.
Reading & Writing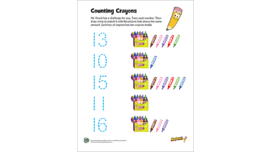 Counting crayons
Practice place value with this printable, which prompts your child to recognize the number ten as a basis for higher values.
Mathematics