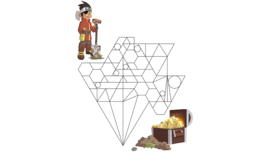 A pirate's path
Learning to differentiate between and identify 2D polygons is an important early geometry skill. This printable activity reinforces that skill.
Mathematics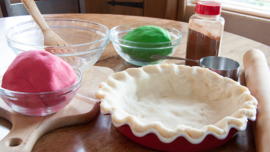 Apple pie play dough
Create your own pie shop while enjoying this fall-themed educational activity.
Mathematics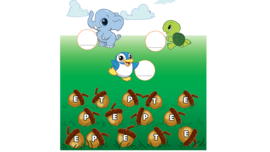 Acorn counting
This autumn-themed printable activity encourages counting practice.
Mathematics


Video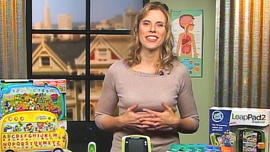 Best toys for 5-year-olds
Our learning experts explain how to choose the best kindergarten educational toy for a 5-year-old.
Creativity & Life Skills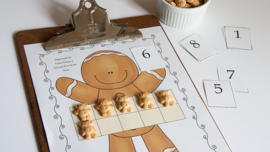 Gingerbread Ten-Frame game
This yummy holiday themed Ten Frame activity helps young learners "see" the numbers they are building.
Mathematics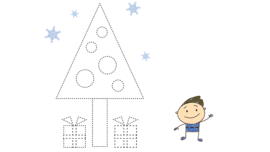 Shaping things up for Christmas
Your child can learn to trace shapes with this holiday themed printable.
Mathematics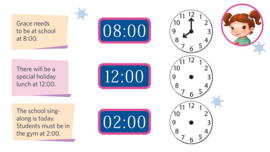 Time for holiday fun
Schedule some holiday fun with this time-telling printable activity.
Mathematics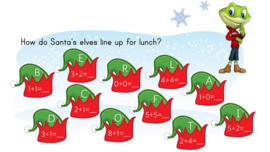 North Pole puzzler
This puzzle will get your child practicing addition facts and letter printing.
Mathematics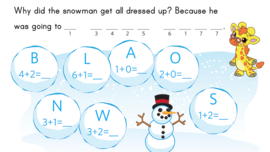 Ms. Giraffe's math puzzle
This winter-themed printable will have your child practicing addition, letter printing and reading.
Mathematics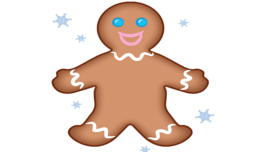 Buttons on a gingerbread man
Here's a fun seasonal game to help young mathematicians to understand addition as putting numbers together and subtraction as taking numbers apart.
Mathematics