Activity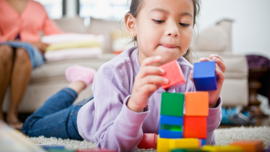 Shape scavenger hunt
Hunt for shapes around the house to build your child's math skills.
Mathematics


Article
Mathematics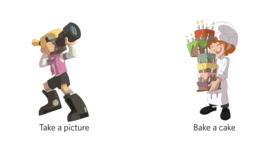 Which takes longer?
Comparing events by duration is an important step to understanding time.
Mathematics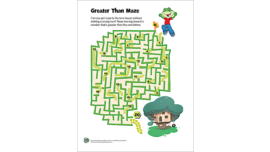 Greater than maze
This printable activity requires your child to identify numbers that are greater than or less than one another to solve the maze.
Mathematics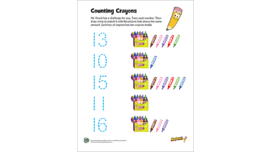 Counting crayons
Practice place value with this printable, which prompts your child to recognize the number ten as a basis for higher values.
Mathematics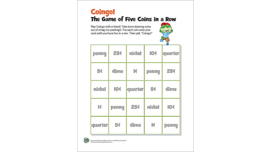 Coingo! The game of 5 coins in a row
Children can learn to differentiate between coins by playing this fun variation on Bingo.
Mathematics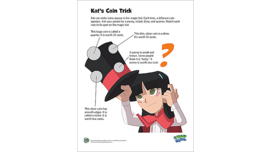 Kat's coin trick
This activity can help children learn to identify coins and understand that they have different values.
Mathematics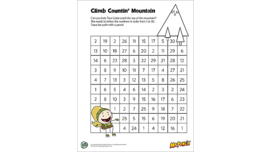 Climb countin' mountain
In addition to counting out loud, your child should be able to recognize larger numbers and put them in order. This is a fun way to practice sequencing numbers.
Mathematics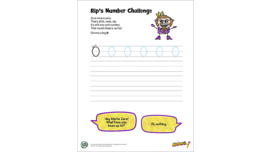 Rip's number challenge
Enjoy Rip's number jokes as you practice writing numbers.
Mathematics