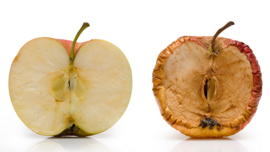 Rotten apples
Protect your child's health by using this experiment to demonstrate how germs are passed.
Science

Rain gauge
Your little meteorologist can build a rain gauge to help him deliver his own weather reports.
Science

Science

How can I help my child to think scientifically?
Scientific thinking is based on things that children naturally have in abundance—curiosity, energy, and playfulness! While it may sound too easy to be true, a great way to develop scientific thinking is to let children explore and play. As children explore the everyday world, ask questions, and start developing theories about how the w...
Science

What are some good science gifts for my 2nd grader?
There are many great gift ideas for your budding scientist! Look for toys that are fun and engaging, and involve children in authentic scientific inquiries. LeapFrog has a number of fun science learning apps, such as The Science of Disney and The Magic School Bus: Dinosaurs. Other great science toys include 4M's "Green Science Kits" wh...
Science

Do you have any recommendations for books about the scientific method?
Teaching children how scientists go about asking and answering scientific questions is a great way to get them interested in science. "How to Think Like a Scientist: Answering Questions by the Scientific Method" by Stephen P. Kramer and "Mad Margaret Experiments with the Scientific Method" by Eric Braun are two great books that take ch...
Science

My daughter loves science. How can I keep her interested?
Education research shows that while boys and girls are equally interested in science at an early age, by the time girls are 12 or 13, many girls begin to lose interest in science. To keep your daughter interested, provide her with as many science-related opportunities as you can. For example, take her to science museums or zoos and loo...
Science


Printable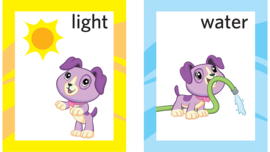 Plants alive card game
Play this card game with your child and introduce an important Life Science concept.
Science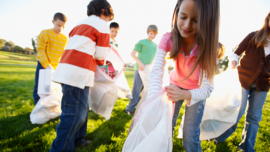 Earth Day learning
Take this day to focus on how your family can care for mother earth.
Science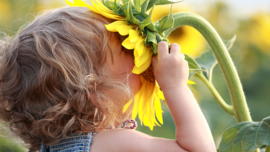 How does your garden grow?
Gardening is a wonderful way to introduce children to life science. Dig in!
Science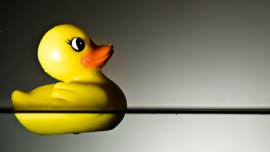 Will it float?
Move over, rubber ducky. We're testing our science skills in the water.
Science