Tip
Reading & Writing


Video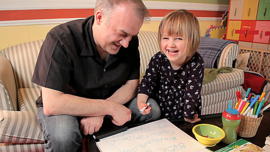 Spelling spelled out
Help your child develop good spelling skills with these expert strategies.
Reading & Writing

My son asks me to read to him even though he can read. Should I?
Studies show that reading aloud to your child is the most important thing you can do to help build skills for future reading success. As children listen to books read aloud at any age, they can gain access to text that is more challenging than they could tackle on their own. This exposure helps young readers build oral vocabulary, prac...
Reading & Writing

What holiday books should I read with my second grader?
There are many fun books to get your child excited about the holiday! "The Polar Express " by Chris Van Allsburg and "How the Grinch that Stole Christmas!" by Dr. Seuss are two great holiday classics. "Fletcher and the Snowflake Christmas" by Julia Rawlinson is a wintery tale that really captures the magic of the holidays with some of ...
Reading & Writing

How can I help my child become a better speller?
Parents can help their children become better spellers by providing them with lots of opportunities to practice their spelling in fun and relaxed ways. For example, have your child practice spelling words in unexpected materials (such as shaving cream, finger paint, sand, or magnetic letters) rather than using a piece of paper and a pe...
Reading & Writing

My child makes many grammatical mistakes. What can I do?
One way to help children fix grammatical mistakes is to model the proper way to say what they have just said. For example, if your child says "I goed to school yesterday," you can respond by saying "I went to school yesterday". You can do this by simply repeating what your child has just said using the correct grammar and pronunciation...
Reading & Writing

What are some other ways to encourage reading beyond books for young grade schoolers?
While reading to children is one of the best ways to encourage an interest in reading, there are many fun ways to encourage reading beyond books. One of my favorite ways is through storytelling. Eeboo's "Write Me a Story" helps children create their own stories by providing them with beautifully illustrated stickers that can be placed ...
Reading & Writing

What are some ways to help our grade schooler write our family story?
A fun way to create a family story is to make a family tree. You can add photos or ask your child to draw a picture of each family member then write one sentence under each person. Talk about each family member and how they are related to you, and share special memories you have shared together. Another fun way to create your family st...
Reading & Writing


Article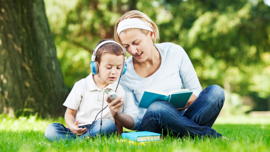 Expanding reading horizons
Beyond printed books, there is a world of literacy adventure to explore with your child. These guidelines will help chart a course to expanded reading possibilities.
Reading & Writing


Printable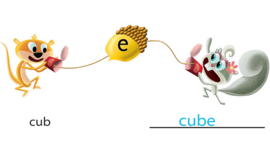 Silent E telephone
This printable helps your child unlock the secret of the "silent e," a key to good spelling.
Reading & Writing


Printable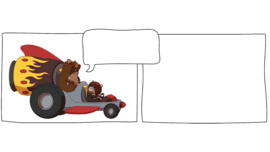 Comic book template
Print a template for your budding comic book writer and artist.
Creativity & Life Skills