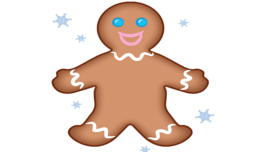 Buttons on a gingerbread man
Here's a fun seasonal game to help young mathematicians to understand addition as putting numbers together and subtraction as taking numbers apart.
Mathematics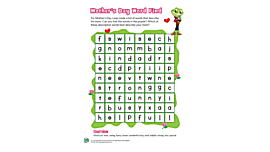 Mother's Day Word Find
For Mother's Day, Leap made a list of words that describe his mom. Can you find the words in the puzzle? Which of these descriptive words best describe your mom?
Reading & Writing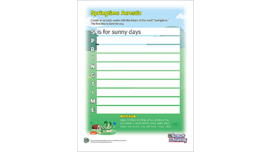 Springtime Acrostic Poem
Help your child celebrate spring and National Poetry Month by creating a springtime acrostic poem.
Reading & Writing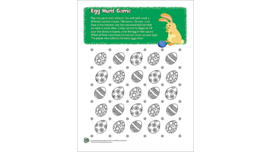 Egg hunt game
Connect the dots to play this fun game with your child and encourage logical thinking skills.
Mathematics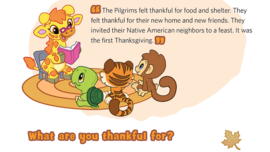 Learning Friends Thankful Thanksgiving
This Thanksgiving printable activity encourages your child to think about the things for which he or she is thankful.
Social Studies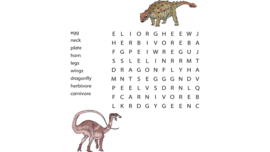 Dinosaur word search
Make reading skills roar with this dino-themed word search.
Reading & Writing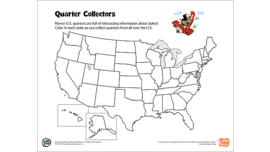 Quarter collectors
This activity will make trips to the store more fun, and it will teach your children about all our American states.
Social Studies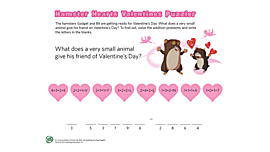 Hamster Valentines puzzler
Solve Gadget and Bit's secret Valentine's message using math skills and matching
Mathematics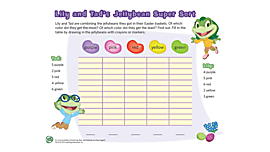 Lily and Tad's Jellybean Super Sort
Lily and Tad are combining the jellybeans they got in their Easter baskets. Of which color did they get the most? Of which color did they get the least? Find out. Fill in the table by drawing in the jellybeans with crayons or markers.
Mathematics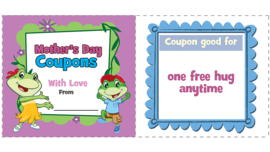 Mother's Day coupons
One free hug! What could be better? Print out these coupons and see what else is in store for Mother's Day.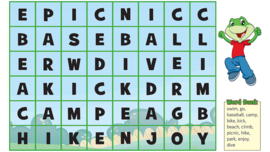 Leap's summer fun puzzle
Your child is sure to leap into this word puzzle!
Reading & Writing