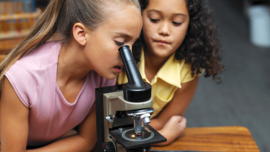 Raise a math and science girl
Here's how to tip the scales in her academic favor.
Mathematics


Printable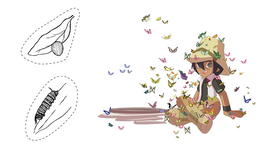 Field journal fun
Make a place for little scientists to record observations, thoughts and questions.
Science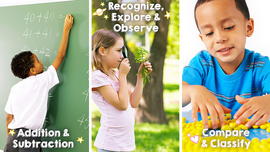 Ready for School: First grade math & science milestones
3 ways to tell if your child is ready for first-grade math and science.
Mathematics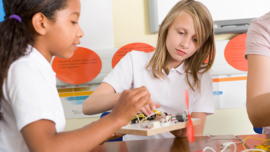 Full STEAM ahead: Designing education for the future
The STEAM movement aims to prepare children for success in the 21st century through project-based learning in key skill areas.
Science


Discussion
My child asks lots of science questions that I can't answer.
As parents, it can be uncomfortable when your child asks you a question that you don't know the answer to! Rather than make something up, it's okay to let your child know that adults don't always have all the answers. Admitting you are unsure teaches your child that is okay to be honest when you don't know the answer to a question. It ...
Science