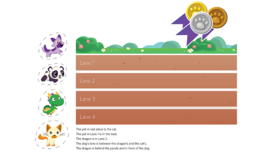 Pet Pad Racers logic puzzle
Test your logic skills with this Pet Pad race puzzle! Complete the puzzle to find out which pet wins the race.
Logic & Problem Solving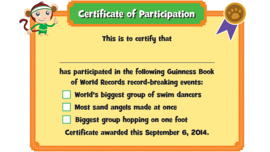 Fit Made Fun Day certificate of participation
Get in on the fun! Participate in one of our world-record-breaking events, and then display your certificate of participation.
Personal & Social Skills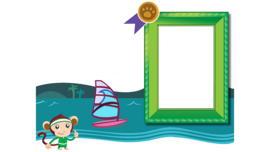 My Fit Made Fun picture
Join Fit Made Fun Day from wherever you are! Participate in one of our fun activities and draw a picture of it.
Personal & Social Skills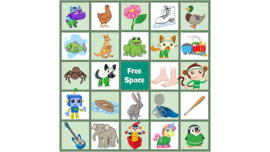 Pet Pad Action Bingo
Perfect for a rainy day, this fun action-packed Bingo game will have kids hopping, crawling wiggling for the win!
Personal & Social Skills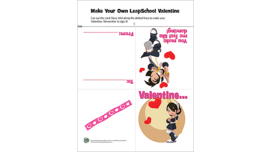 Printable Valentine Card: You Make Me Feel Like Dancing!
Your child can practice cutting, folding and following directions while creating his or her own Valentine card in this printable activity.
Personal & Social Skills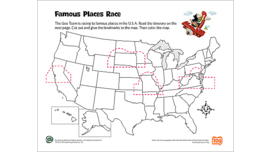 Famous places race
This printable activity introduces your child to famous places located in different regions of the United States. Activities such as this one help to build crucial familiarity with North American geography.
Social Studies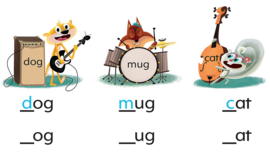 Rhyming rock
Children can rock out to a rhyming song they make up with word families. Children who understand word families have an easier time learning to spell and decode words.
Reading & Writing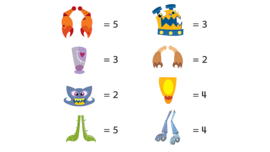 Monster shop
Give your child tickets to purchase "monster parts" to build a monster.
Mathematics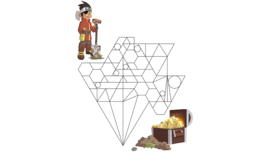 A pirate's path
Learning to differentiate between and identify 2D polygons is an important early geometry skill. This printable activity reinforces that skill.
Mathematics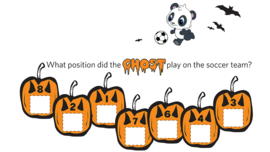 Panda's Halloween riddle
Ignite Halloween festivities with silly riddles.
Reading & Writing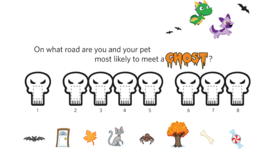 Pet Pad Pets trick-or-treat riddle
Encourage your child to sound out words with this festive Halloween riddle.
Reading & Writing