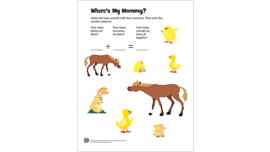 Where's my mommy?
Matching baby animals to their mothers in this printable requires your child to use logic and reasoning skills that will also uncover one of the secrets of math.
Mathematics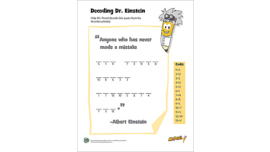 Decoding Dr. Einstein
Solve the puzzle for a famous learning quote from Albert Einstein in this printable activity.
Science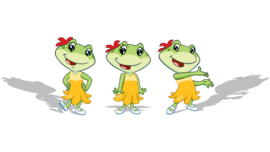 Lily's shadow
Teach your child about time and directions this Groundhog Day by looking at your shadows.
Science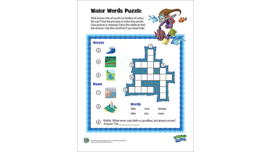 Water words puzzle
This printable activity encourages your child to think about and identify various natural sources of water, an early Earth Science skill. Read the water words aloud to your pre-reader and see if he can tell you which word goes where.
Science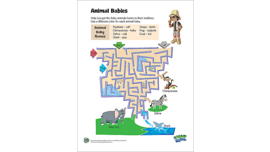 Animal baby names maze
This maze presents a fun way for kids to learn the baby names of elephants, sharks, chimps and more.
Science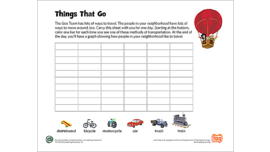 Things that go
Kids chart modes of transportation on this printable. Learning about transportation is part of early social studies education, helping kids think about the phyisical and human environment.
Social Studies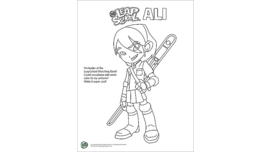 LeapSchool coloring pages (A-I)
Meet LeapSchool kids Ali, Bug, Cam, Dex, Eno, Fox, Gig, Hap & Ivy.
Creativity & Life Skills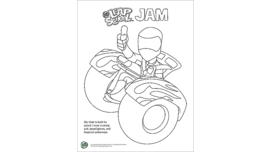 LeapSchool coloring pages (J-R)
Meet LeapSchool kids Jam, Kat, Leo, Mix, Nell, Obe, Pip, Qik & Rad
Creativity & Life Skills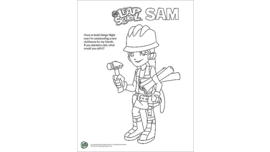 LeapSchool coloring pages (S-Z)
Meet LeapSchool kids Sam, Tig, Udo, Val, Web, X, Yup, Zed and the hamsters, Gadget & Bit.
Creativity & Life Skills

A-maze-ing mazes
Print 3 LeapFrog-themed mazes that practice pencil control and logic skills.
Logic & Problem Solving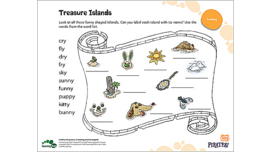 Treasure islands
Discover a trove of knowledge by labeling islands with the right name.
Reading & Writing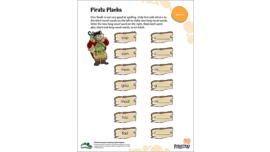 Pirate planks
Unlock the secret of "silent e" with this pirate printable.
Reading & Writing