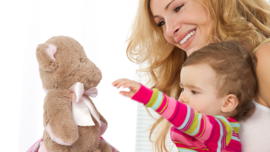 Meet your feet!
Play Simon Says to teach your child the parts of the body, from head to feet.
Reading & Writing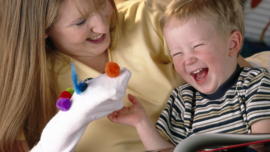 Retell a story
Nurture the skills to read happily ever after by acting out stories from a favorite book.
Reading & Writing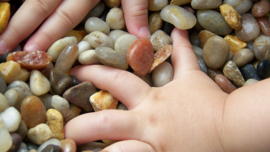 Stepping stones to reading
Make storytelling stones so your toddler can write a story.
Reading & Writing

Communication is key
Literacy skills start long before a child learns the ABCs. From day one, children are developing communication skills that will allow them to both comprehend and convey words and ideas.
Reading & Writing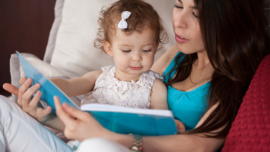 Read to baby better
Get the most out of reading to your child with these expert tips.
Reading & Writing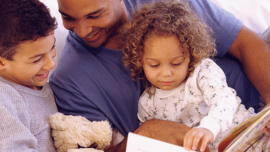 Creating a reading-friendly home
Learning to read is one of the most important skills your child needs for school and life success. Start at home, now, to encourage growth.
Reading & Writing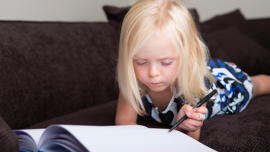 Get the "write" start
Prepare your toddler for writing with these 7 fun activities!
Reading & Writing

Have a Seuss-tast​ic day
From zany characters to rhyming and rhythm to the word play that builds comprehension for beginning readers, Dr. Seuss is a true classic.
Reading & Writing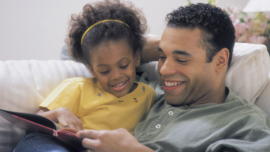 9 tips for raising a reader
Entering kindergarten with early literacy skills increases a child's chances for academic success. These tips will help prepare your little one.
Reading & Writing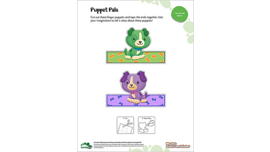 Scout & Violet finger puppets
You can use these finger puppets to create your own finger plays. Or, you and your child can make up a story.
Creativity & Life Skills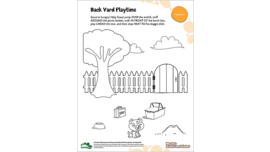 Puppy playtime
Have fun exploring directional words in this doggone adorable printable.
Reading & Writing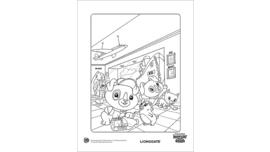 Marvelous Museum of Opposite Words coloring page
In Marvelous Museum of Opposite Words, Scout and Violet learn about opposites, synonyms and word building to unlock clues to the museum's exhibits!
Reading & Writing