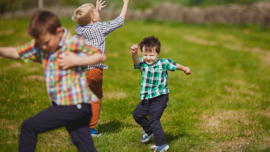 Freeze dance!
Dancing gives children an appreciation of music, and builds strength and coordination. Plus, it's so much fun!
Creativity & Life Skills

My toddler likes to be carried. How can I help her be active?
It can be difficult when your daughter wants to be carried around all the time, after all, there is only so much you can do with one free hand! Encourage your daughter to be independent by praising her when she does walk on her own. If your daughter wants to be carried, give her the choice to walk while holding your hand or ride in the...
Personal & Social Skills


Printable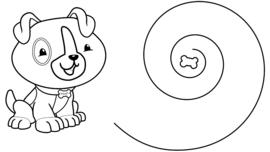 Help Scout find his bone
This printable spiral maze provides a fun opportunity to practice pencil or crayon control.
Personal & Social Skills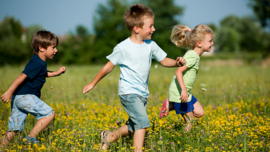 Play date protocol
Is your well-meant meddling taking the fun out of your kids' play dates?
Personal & Social Skills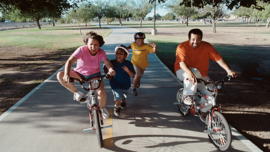 Structure or spontaneity?
Find the right balance, and kids will thrive.
Personal & Social Skills

How do I teach my child to spit in the sink after brushing?
Children are natural imitators. In order for your child to learn how to brush properly, it helps for parents or siblings to act as role models. Try brushing your teeth alongside your little one, or enlisting the help of your older children, to demonstrate the proper order of brushing, rinsing, and spitting. The spitting part may not co...
Personal & Social Skills

What are some fun outdoor toys for 2-year-olds?
Now it's summer, it's great to get children outdoors to play. No matter what your child is interested in, there are lots of fun toys to get your child outside and having fun! If you have a little artist, try sidewalk chalk, or give your child a paintbrush and water to paint rocks (Melissa and Doug's Jumbo Paintbrushes are easy for todd...
Personal & Social Skills

How important are play dates for toddlers?
Play dates provide children with opportunities to practice important social and emotional skills. Children learn to share, take turns, and cooperate as they interact with each other. Play dates are also a great place for children to practice manners and learn how to communicate with one another. At this age, it is usually best to keep ...
Personal & Social Skills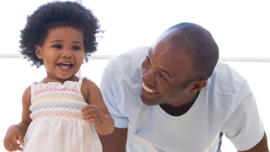 If you're happy and you know it
This is a great song to help your child develop physical skills and follow directions.
Personal & Social Skills