Do we really need a kindergarten graduation?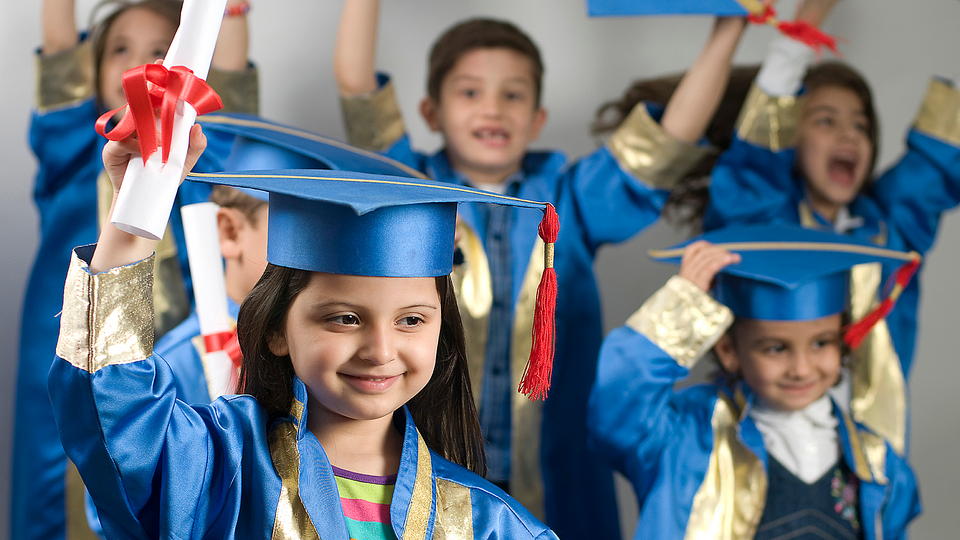 How we celebrate the little milestones.
---

I don't remember much about my own preschool experience or the transition to kindergarten. I'm not even sure if I had a preschool graduation. I'm guessing there was not, because it really wasn't a trend yet. I do remember, however, the transition from elementary school to junior high and from junior high to high school. Still, there was no graduation ceremony. It was only a transition. My very first graduation ceremony was when I graduated from high school.
Now, my own children have experienced preschool graduations, 6th grade graduation, and my son is about to celebrate his 8th grade graduation. While, I value these graduation ceremonies I still fully agree with my children's kindergarten teacher's decision NOT to have a kindergarten graduation.
It seems that these days, our childrens lives are filled with pomp-and-circumstance to mark every milestone. And it's true, finishing preschool and moving to kindergarten is a big deal. Kids are moving onto a school they will be attending for many years. It feels like a huge step! But when we note every step as a remarkable one, do the really important ones become a bit less special for the child?
In my own kindergarten classroom, we don't have a kindergarten graduation. We have a celebration on the last day of school and we spend time reflecting on the accomplishments we've made throughout the year. I send home special scrapbooks for families as keepsakes, but I don't expect working families to take a day off of work to celebrate with us. Kids have time to sign yearbooks of their friends, but I keep things simple and never require parents to pay additional fees for yearbooks, cap and gown, or party foods. All of those things require that parents contribute time or funds, that many just don't have.
So is an actual graduation ceremony necessary? Maybe not. But marking the occasion can help kids feel more comfortable with leaving the classroom and teacher that has nurtured them, possibly the only school experience they've ever known.
We can find other ways celebrate in the classroom without putting an extra burden on parents. We can make it a special day for kids with creative projects and keepsakes, without a ceremony for completing each grade level. Kids will remember their teacher, friends, and special projects before they will remember a ceremony.
Then again, it's important to recognize that the milestone may be just as much for mom, dad, and other family members, as it is for junior. Your family has probably dedicated a lot to help your little one grow and thrive during these early years, and it can be an exciting and special time for them to get to celebrate the child they love so much. Sometimes these little milestones are an important way for young children to forge memories with their family and friends.
Whether you think of it as an important time to help your child remember, or a silly but fun tradition that brings family together, your presence makes children feel the love and support of their community. So celebrate your kindergrads however you think best!