LF925HD Remote Access Video Baby Monitor is a 2022 NAPPA Winner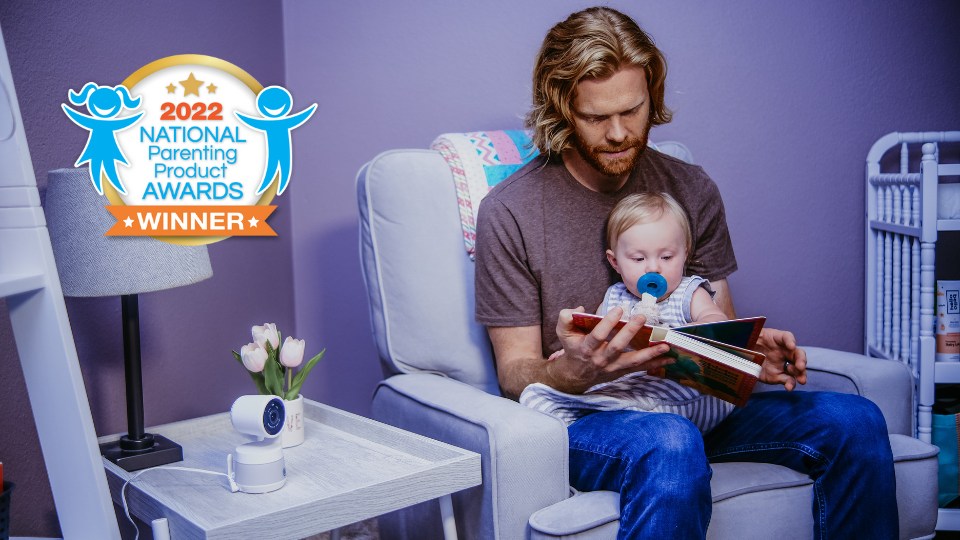 LeapFrog LF925HD Remote Access Video Baby Monitor selected as a 2022 National Parenting Product Awards Winner

---
LeapFrog is proud to announce that the LeapFrog LF925HD Remote Access Video Baby Monitor has been selected as a 2022 National Parenting Product Awards (NAPPA) winner.
NAPPA is one of the longest running awards programs in the country and is trusted by parents across the nation seeking the best products for their children and families.
The LF925HD is part of LeapFrog's line of smart Wi-Fi baby monitors. With an impressive list of premium features, it's not hard to see why this monitor would be an award winner and the first choice for parents all over the country!
Smart Remote Monitoring
As a premium baby monitor brand, we believe parents should have access to their baby no matter where they go. With our remote access technology, parents can check in on their little ones anywhere, anytime, from their smartphone or tablet. All they have to do is download the free LeapFrog Baby Care app and pair their monitor with the app!
720p High-Definition LCD Parent Viewer
With decades of experience in child care and development, we know that baby safety is often in the little details. That's why our smart monitors come with a large 5" LCD parent viewer display that captures every little detail of your baby's environment in 720p high-definition.
Color Night Vision
LeapFrog baby monitors are the first baby monitors on the market to come with color night vision instead of the traditional black and white night vision found on other baby monitors. Now, you can see your baby clear as day even in ultra-low light!
Explore Baby Sleep Tips from Experts
With LeapFrog Smart Monitors, we want to be more than just a monitor. We understand that one of the primary goals for parents is to make sure their baby is growing and developing in a healthy way. The LeapFrog Baby Care app comes with professional sleep advice and videos from baby sleep experts at WeeSleep™ and LeapFrog to assist in the growth and development of your baby.
Adaptive color night light
Is your little one scared of the dark? Not to worry, the baby unit comes with a built-in night light that can change colors, adjust to the room's brightness, and is dimmable with one touch.
Expert Recommended Sound & Light Profile
With just one tap, the monitor will adjust its light and sound settings to those recommended by baby sleep experts at WeeSleep™ to help your baby achieve optimal sleep.
Are you looking for a world class baby monitor that you can use at home and on the go? Learn more about the smart Wi-Fi video baby monitor here!