Introducing the LeapFrog LF920HD Video Baby Monitor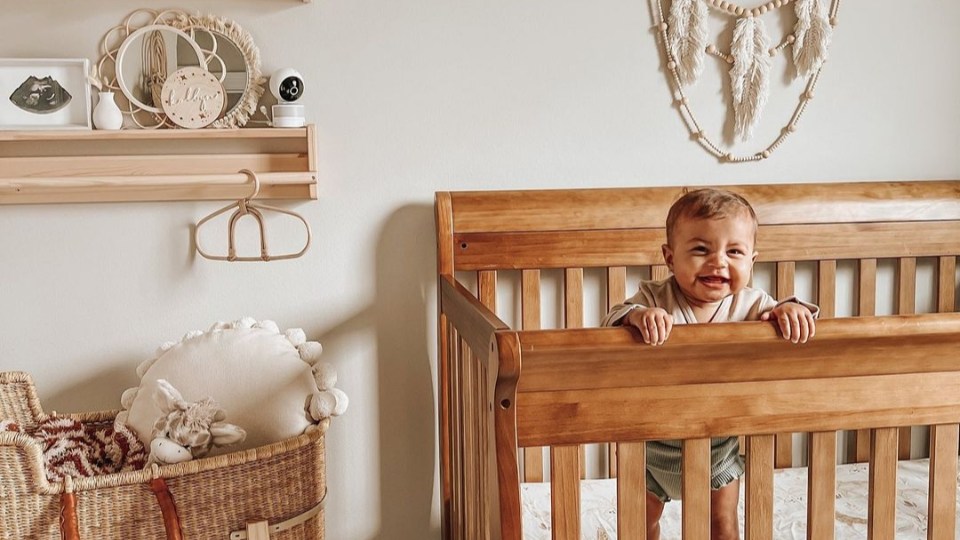 The first LeapFrog baby monitor to hit the market

---
For decades, LeapFrog has inspired children's curiosity and love of learning through award-winning, educational toys and technology. Now, LeapFrog can be there even earlier in a child's journey through our new line of baby care products, starting with our premium baby monitors.
The
LeapFrog LF920HD Video Baby Monitor
is the first LeapFrog baby monitor to hit the market, and it was designed specifically to create a world-class baby monitoring experience for the modern parent.
7" High Definition Display, Panoramic Viewing, and Long Range
To start off, this LeapFrog premium monitor comes with a 7-inch, 720p, high definition monitor to let parents clearly see every little detail in their baby's environment and never miss a moment. It also comes with 360 degree pan and tilt capabilities to give parents full control over how they view their baby and eliminates potential blind spots.
With up to 1,000 feet of range, parents can be in any room of the house or even in the backyard without losing sight of their little ones.
"When we started transitioning Madalena from the bassinet to her own crib, I knew we needed a baby monitor we could trust. We got the new LeapFrog LF920HD and it's amazing!" said Instagram influencer, @sara_cruzz.
To offer a truly premium, first-class experience, we believe it's necessary for parents to see their babies just as clearly at night as they do during the day. That's why we are proud to announce that the LeapFrog LF920HD Video Baby Monitor is the first in the market to feature colored night vision instead of the standard black and white night vision used in other video baby monitors.
"For me, the star feature is the color night vision mode that allows me to see my baby as clear as day!" Cruz said.
Night light, lullabies, and smart sensors
The LeapFrog baby monitor is more than just a baby monitor. It also comes with a variety of features that help babies experience restful sleep and stay healthy and comfortable.
The baby unit comes with a built-in night light that automatically adjusts to the brightness of the baby's surroundings, and it plays soothing sounds and lullabies to gently lull the baby to sleep.
Meanwhile, the temperature and humidity sensors on the monitor accurately measure the baby's environmental conditions and will instantly alert parents on the parent unit when the room temperature is outside of the comfortable range.
"We love that it has a nightlight we can turn on/off from the monitor," said Instagram user, @mymountainretreat. "Plus, with the temperature and humidity control, we know when Hunter's room is just right!"
Finally, parents no longer have to worry about the monitor's battery dying in the middle of the night or during the day. The monitor comes with a long-lasting rechargeable battery that lasts up to 15 hours when video streaming and 22 hours for audio only.
This monitor can currently be purchased on Amazon. If you're looking for the best baby monitor on the market for 2022, LeapFrog baby monitors are here to help you every step of the way on your baby's journey!