Nursery rhymes
Nursery rhymes provide opportunities for your baby to pick up new vocabulary—and they're fun.
Reading & Writing

Revving fine motor skills
Kids' ability to grasp objects develops gradually from grabbing with the whole hand to holding a pencil between fingers.
Reading & Writing


Discussion
When should my baby say her first word?
Some babies may utter their first words as early as 9 months of age. It's important to note, however, that learning experts differ in how they assess whether a first word has been spoken. For example, some experts suggest that the first utterance of any word that sounds like a word used by adults, such as "dada" or "mama," counts as a ...
Reading & Writing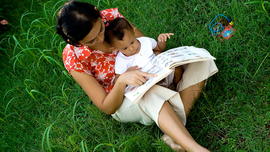 Best books for babies and toddlers
Our learning experts explain how to choose the best books for reading to babies and toddlers.
Reading & Writing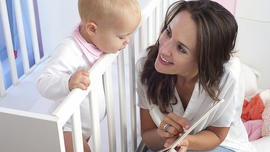 What to read to babies
Now that we've discussed why we read to babies from day one, let's look at what to read to your baby.
Reading & Writing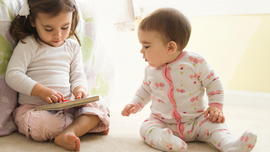 Booklist for babies and toddlers
A good book is a gift that keeps on giving. When buying books for babies or toddlers, here are a few tips from reading teacher and toddler expert Melissa Catalano.
Reading & Writing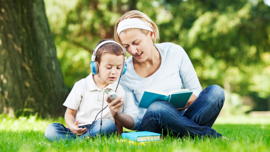 Expanding reading horizons
Beyond printed books, there is a world of literacy adventure to explore with your child. These guidelines will help chart a course to expanded reading possibilities.
Reading & Writing


Activity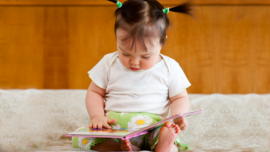 Baby's got books
Even before babies can pick up books and turn the pages, they will enjoy being surrounded by colorful, familiar board books.
Reading & Writing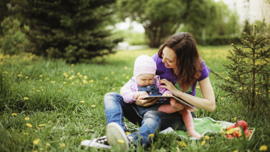 Reading rituals
My kids will crawl into my lap pretty much anytime I am seated (which, given that I am almost 8 months' pregnant, is fairly often) and pick out book after book to read.
Reading & Writing