Nursery rhymes
Nursery rhymes provide opportunities for your baby to pick up new vocabulary—and they're fun.
Reading & Writing

Revving fine motor skills
Kids' ability to grasp objects develops gradually from grabbing with the whole hand to holding a pencil between fingers.
Reading & Writing


Discussion
When should my baby say her first word?
Some babies may utter their first words as early as 9 months of age. It's important to note, however, that learning experts differ in how they assess whether a first word has been spoken. For example, some experts suggest that the first utterance of any word that sounds like a word used by adults, such as "dada" or "mama," counts as a ...
Reading & Writing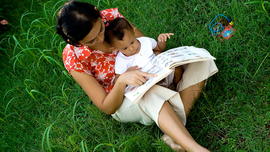 Best books for babies and toddlers
Our learning experts explain how to choose the best books for reading to babies and toddlers.
Reading & Writing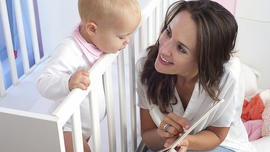 What to read to babies
Now that we've discussed why we read to babies from day one, let's look at what to read to your baby.
Reading & Writing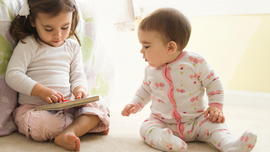 Booklist for babies and toddlers
A good book is a gift that keeps on giving. When buying books for babies or toddlers, here are a few tips from reading teacher and toddler expert Melissa Catalano.
Reading & Writing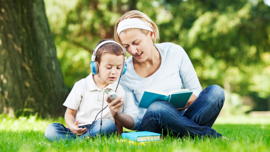 Expanding reading horizons
Beyond printed books, there is a world of literacy adventure to explore with your child. These guidelines will help chart a course to expanded reading possibilities.
Reading & Writing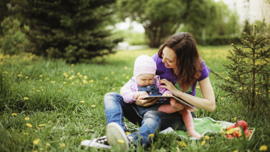 Reading rituals
My kids will crawl into my lap pretty much anytime I am seated (which, given that I am almost 8 months' pregnant, is fairly often) and pick out book after book to read.
Reading & Writing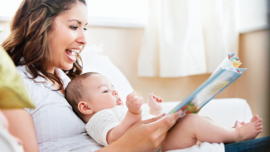 Why should I read to my baby when she can't understand the story?
Reading to someone who seems more interested in chewing the book may feel silly. However, it's one of the best things you can do for your child's learning.
Reading & Writing