Should I let my child cry it out?
Crying is a baby's way of communicating. Responding to your baby's cries builds trust and a sense of cause and effect. Responding to a baby's nighttime cries is an important part of parenting, but so is sleep. Parents should also keep in mind that "sleeping through the night" for an infant means a five-hour block of sleep, no...
Personal & Social Skills

Personal & Social Skills

Should I worry if my baby skips crawling and goes straight to walking?
With more parents placing infants on their backs to sleep, in accordance with doctor recommendations for preventing SIDS, more babies are skipping crawling. Some experts believe the bilateral integration of crawling is important to developing strength, motor skills and neural connections. Because both sides of the body must work togeth...
Personal & Social Skills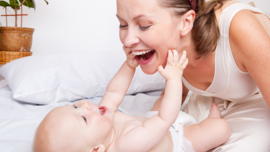 Play it again!
Even though it will be years before you can break out the board games, it's not too early to begin family game night with classic games like these.
Creativity & Life Skills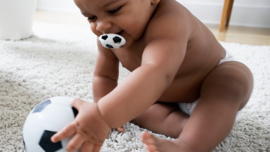 What is motor development?
What's the difference between fine and gross motor skills? Here's what you need to know.
Personal & Social Skills


Activity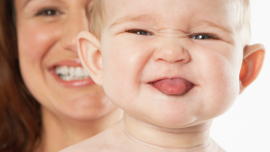 Oh, what a feeling!
Make faces in the mirror with your baby and name the emotion you're showing.
Personal & Social Skills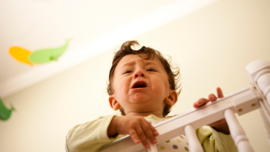 Who's crying now?
Cry-it-out, Controlled Crying, or Soothe to Sleep: Which side of the crying debate are you on?
Personal & Social Skills

Personal & Social Skills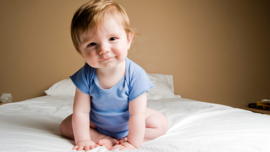 Milestone moment: Sitting up
Most babies sit on their own between 4-7 months, leaving their hands free to play! Find out how to make the most of this fun milestone.
Personal & Social Skills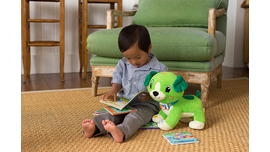 The toy guide
How to choose toys that bring out your kids' brilliance.
Personal & Social Skills


Activity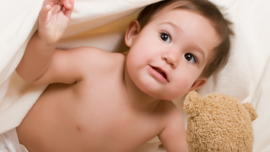 Where's teddy?
Uncover new skills with this easy hide-and-seek game.
Logic & Problem Solving

When should I introduce finger foods?
Finger foods are foods your baby can pick up and eat by him or herself. Signs that a baby is ready for finger foods include a good pincer grasp (the ability to pick up small objects between the thumb and forefinger), the ability to sit upright independently and an interest in foods. Foods that are soft or dissolve easily are the best f...
Personal & Social Skills