Touch-screen solutions for special needs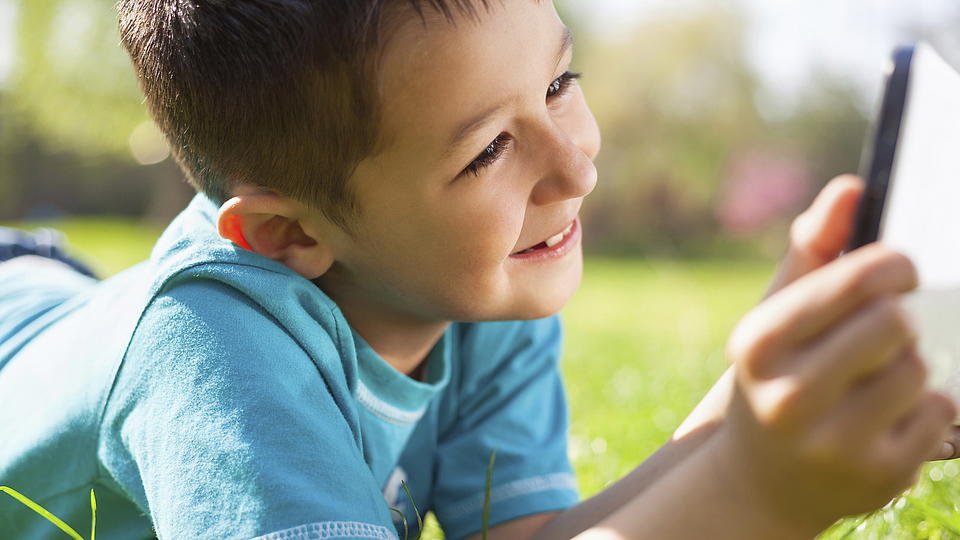 How the right learning games and apps can help kids with autism and other special needs.
---
Learning Stages
---

Touch-screen technology has transformed the way kids experience and interact with learning games. For some children on the autistic spectrum and those with pervasive developmental challenges, the use of touch-screen technologies such as tablets and smartphones offer compelling opportunities to learn.
Dr. Jody Sherman LeVos, Manager of LeapFrog's Learning Team, says "new touch-screen technology is exciting because it allows children to communicate, learn and play in intuitive ways."
Developers address special needs learning
Many game developers recognize that this globally used technology can also help kids with autism and learning differences and are creating apps specifically designed for them. Currently, 1,500 autism-related apps are available in Apple's App Store that target communication, social, organizational, reading, mathematics and motor skills. In April 2013, the advocacy organization Autism Speaks co-sponsored a "hacking autism" event in San Francisco that challenged 135 developers to build an app in 24 hours. The outcome resulted in more than a dozen prototypes.
Powerful support tools
Whether a child has communication issues, trouble navigating social relationships or struggles with core academic subjects, there are useful apps out there designed to help with these challenges. For instance, certain apps use fun visuals and videos to tell "social stories" that guide children through their day. For young children with speech delays, apps designed to help kids express themselves can provide a vital bridge to communication with parents and teachers.
Even children with low-functioning autism may benefit from the use of certain educational apps. In 2011, the CBS news program "60 Minutes" did a segment profiling children with autism who "spoke" for the first time with the help of a touch-screen app. The children touched icons that depicted different emotional states; the app then 'voiced' those emotions aloud.
Because the challenges faced by children with autism and learning differences vary so widely, LeVos suggests parents be selective about the touch-screen content they choose. "Apps should include some important design features, such as engaging visuals and sounds, personalized educational content, intuitive navigation and compelling play patterns that support specific learning objectives."
LeVos believes "new touch-screen technologies that help kids learn with the simple touch of a finger can be powerful support tools" to compliment learning environments at school and home. But it is important that parents do their research. "Stick with trusted, reliable apps that you have tested or reviewed to ensure they're right for your child," she adds.
As game companies continue to innovate, touch-screen apps will increasingly enable fun and positive ways for children with learning differences to learn and connect with the world around them.
Additional resource:
Power Up! Apps for Kids with Special Needs and Learning Differences:https://www.commonsensemedia.org/guide/special-needs; list includes LeapFrog Explorer Learning Game: Pet Pals 2: Best of Friends!