3 tips for choosing active play toys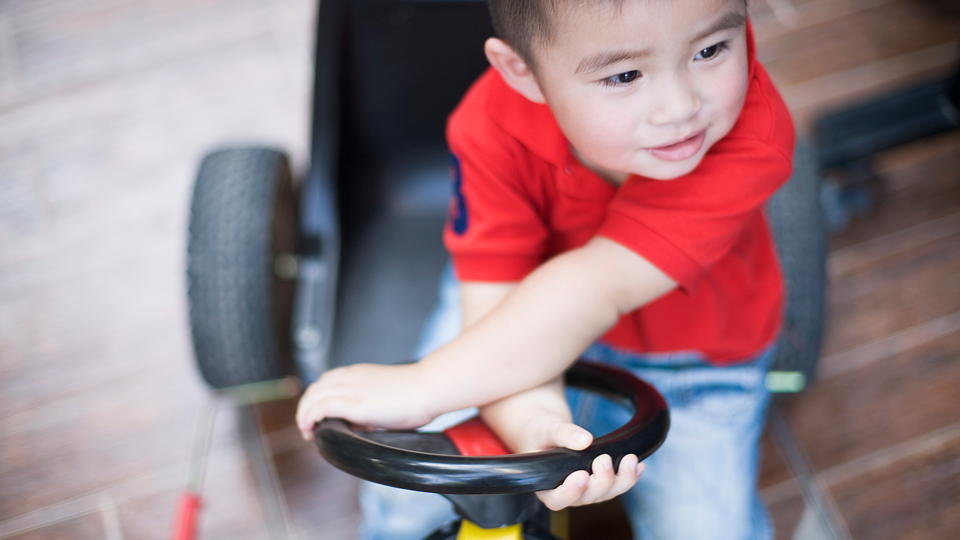 Active play toys, including balls, bikes and even wearable technology, can help keep kids active and actively learning.
---
Active play toys help young children develop the gross motor skills and coordination their growing bodies need. This broad category can include traditional toys like balls and bikes, as well as more high-tech toys that combine technology with a call to action.
If you're considering different active play toys for your child, ask:
Will it grow with my child? Children are in constant learning mode during their first three years, and they're very actively building new skills between ages three and five. The best active play toys feature a variety of play patterns that continue to challenge kids as they grow.
Is it easy to start and play? Even at the same age, children can be at different physical and motor development stages. This one seems like a no-brainer, but an active toy's ease of use can mean the difference between whether it sees any action or gets parked in the toy chest!
Will it motivate my child to move? According to Health.gov, children should engage in 60 or more minutes a day of moderate to vigorous exercise. To motivate children for active play, choose toys and activities that are fun and meaningful for them. This can mean toys that include favorite characters or subjects (ride-on airplanes, dancing dolls, etc.).