Heart map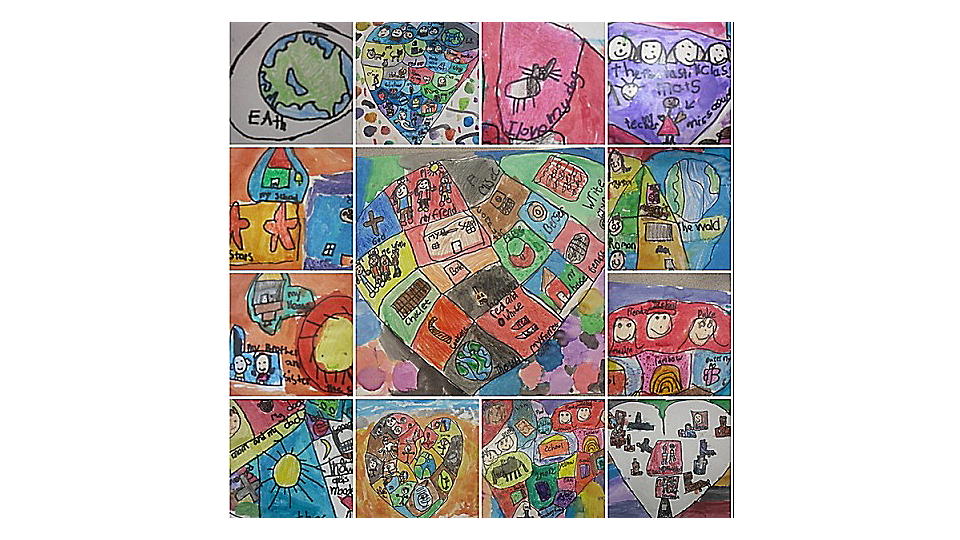 You'll cherish this snapshot of everything your child loves right now – especially the little things.
---
Learning Stages
---

A dear friend of mind had a gift for spotting hearts in everyday objects. As I poured over her pictures of heart-shaped pickles, flowers, mountains and more, I realized Thanksgiving is a wonderful time for a heart map activity to help kids express all the little things that they are thankful for.
To get the ideas flowing, share with your child the things that are close to your heart, from the smell of rain in the morning to friends and family. Talk about anything and everything! I always enjoy listening to my students and children share the things that they are thankful for. It turns out some are thankful for cheese and fish sticks on Fridays! Others reflect on finding a lost puppy or a visiting a grandma far away. The important thing is that each idea has a special place in their heart.
Draw a large heart on a piece of paper, and ask your child to fill the heart with loved things. Each drawing inside the heart should be a different size based on importance in their life. The end product is an illustration of what makes your child happy. Heart maps make great writing prompts; last year I scanned them so kids could make cards for loved ones—what a great keepsake!
During this season of thankfulness, enjoy every moment with your families and discover the little things that make your child's heart swell.
Maxine recommends
A great book is a fantastic way to begin any activity. Sara Fanelli's My Map Book shares a character's love for mapping the world around her…including her heart!