Ingenuity Booster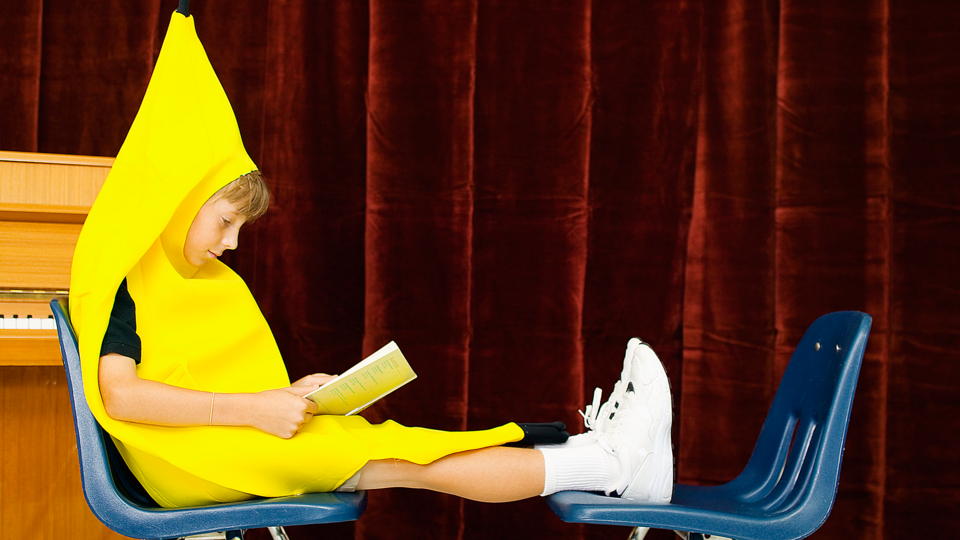 Build vital life skills with activities that feed the imagination.
---
Learning Stages
---

When children engage in pretend and socio-dramatic play, there is a lot more going on in their minds than just dressing up like a princess or acting like a super-hero. Their play narratives open up a whole new world consisting of a mix of reality and fantasy. Much of children's play revolves around using their imagination to create scenarios in which toy figures come alive and their costumes make them real princesses and brave knights in a castle. While children's active imagination is often thought of as a passing phase—something that they grow out of when they start to deal with the "real" world—psychologists recognize that imagination is an important ingredient for learning and life.
So what's so important about imagination? As adults, we have to imagine lots of events that we do not directly experience, such as history or foreign affairs. Sometimes we imagine in order to form opinions about current events or to predict and solve hypothetical problems. For children, healthy imagination allows them to ponder the future, such as what they want to be when they grow up.
Healthy imagination benefits children in other ways. Especially for young children, role-play and imaginative play allow them to practice real-life skills that they need later on in life. For example, role-playing as a teacher helps some children deal with their anxiety about starting school. Imagination also helps children solve problems by thinking through different outcomes to various situations, which is a quality essential to creative and divergent thinking.
As you can see, imaginative pretend play and socio-dramatic play aren't just a fleeting childhood phase. In fact, just like other skills or interests, children need encouragement and support to exercise their imagination. Here are some quick tips to foster your child's imagination:
Reading and play-acting. Acting out stories is top of mind when we think about children's imagination. Encourage children to act out favorite stories from books they have read. This deepens their comprehension skills while nurturing their imagination. While your child might have a favorite character, encourage your child to act out other characters as well, taking on other perspectives.
Improvising with props. With an active imagination, even old junk can transform into fairy tale props. Set aside old household items in a designated props bin mixed with other typical role-play items. Include items like small empty cardboard boxes and old clothes and blankets. For older children, add in glue, glitter, markers and other art supplies so your child can get a taste of stage and costume design.
Ask "what if?" questions. Model curiosity by asking your child what-if questions such as, "What if penguins could fly? Where would they go?" Open-ended what-if questions stimulate critical and divergent thinking—"thinking outside the box"—and allow your child to look at the world with an open mind. Just as importantly, encourage your child to ask what-if questions. Don't worry if you don't have an answer; be honest and let your child know what you imagine would happen and ask them to imagine along with you.