Snow day fun!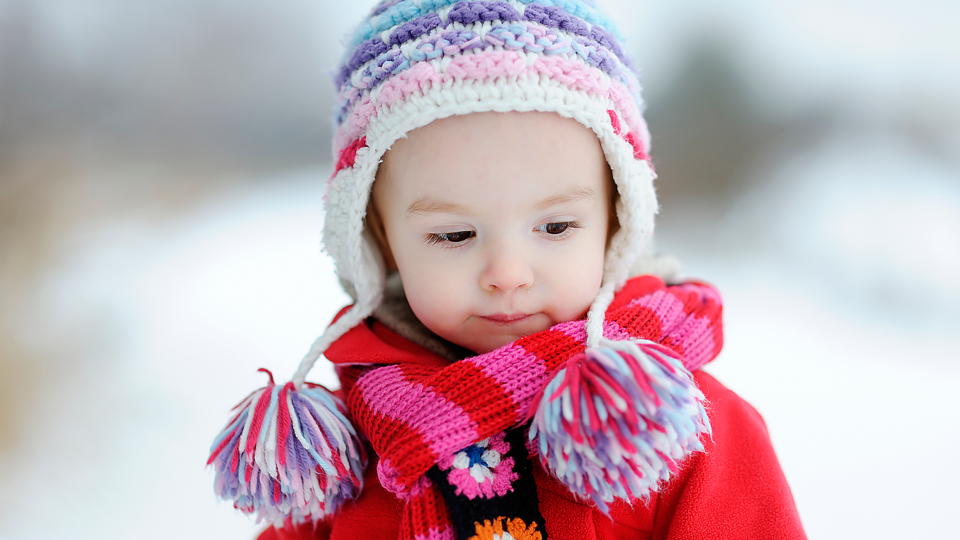 Keep toddlers active with 10 ideas for indoor and outdoor winter fun.
---
Learning Stages
---

Baby, it's cold outside! Here are a few ideas for your next snow day:
Head outside
You may just want to hibernate, but toddlers still need fresh air during the winter. So, grab your hat and mittens and enjoy the snow!
Go Tracking: Toddlers are fascinated by all sorts of animals. Check out the tracks left by your local winter fauna. Take photographs and then later inside play matching games with pictures of the animals who made the tracks. AMC Outdoors has a list of questions to get kids thinking about the tracks, as does Education.com. This post from Ahisma Media has a great chart plus a recipe for recreating ooey gooey peanut butter tracks once you head inside.
Snow Painting: Fill squeeze bottles and spray bottles with water and a few drops of food coloring. Make pictures in the snow. Name the different colors and try creating color mixes. Write your names in the snow.
Gather Materials for Crafts: Look for pine cones, evergreen bows, and other materials to make a winter centerpiece for your table, pine cone creatures, or a bird feeder. Check out this huge list of pinecone crafts.
Feed the Birds: Put out a pine cone or bagel bird feeder. Identify your feathery friends, talk about what birds eat, listen to their birdsongs.
Try Traditional Favorites: There is a good reason why snow angels, snowmen, snowballs, snow forts, sledding, and ice skating are classics!
Stay indoors
Some days it is just too cold or icy to go out. Ward off cabin fever with these ideas:
Make a Snowman: If the cold is too bitter to build a snowman outside, make one indoors. You can use white puff paint or marshmallows.
Iceberg Painting: Food coloring plus ice equals a fun art activity and an exploration of cold. Plus it will probably keep your toddler busy for a while.
Enjoy Hot Cocoa: Use this hot cocoa mix recipe and practice measuring and pouring. Savor the delicious results or package as a Valentine's Day Gift.
Beaded Snowflakes: Take three white or silver pipe cleaners and twist together at the center; add clear and blue beads of various sizes, twist at the ends and add a ribbon—a beautiful snowflake. Beading helps older toddlers practice fine motor skills—make sure to keep beads away from young babies who may mouth and choke on small pieces.
Muffin Tin Sorting: Cut out winter shapes or print out winter pictures (deer, fox, mittens, pine cones, etc.) and give them to your child with a foil muffin tin. Ask your child for "help" sorting. Your child may sort by type of object, color, size, or whatever interests them. We also do this with pieces of pasta, candy, or whatever else we have on hand.
And don't forget to curl up under a blanket with a good book. Two of our favorite winter-themed books are Winter Trees and Animals in Winter.