Structure or spontaneity?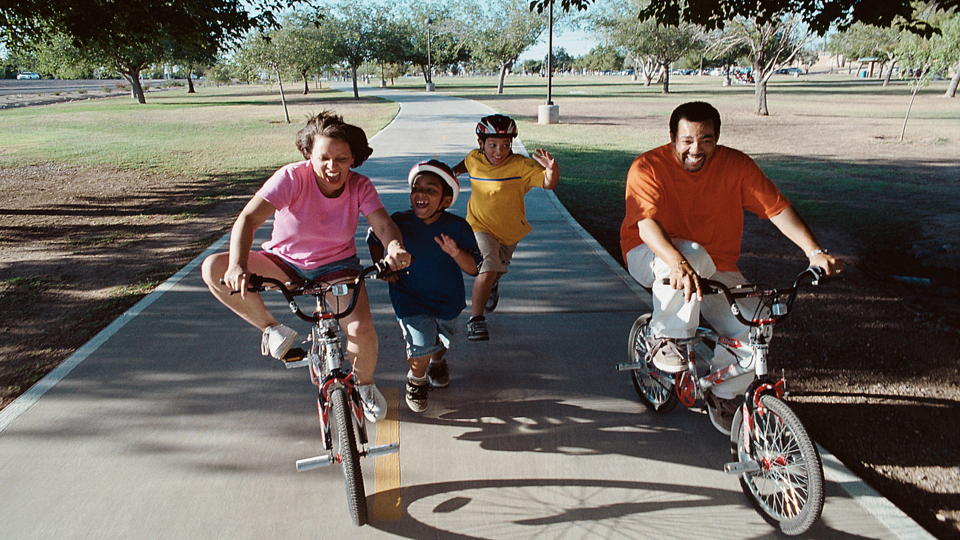 Find the right balance, and kids will thrive.
---
Learning Stages
---

How do you balance spontaneity with structure for your little ones? We're a family that loves to head off on adventures and make the most of the opportunities that knock.
Win a trip to Portugal? Let's take the kids! Free tickets to children's theater? Why not! Last-minute pool playdate? Sounds fun!
Yet, children thrive on predictability. When our regular story time meet-up took a break for the summer, my kids kept asking, when are we going back to the cafe? No matter where we are or how late it is, my children need their familiar bedtime rituals to fall asleep.
Routines help build trust between young children and their parents and caretakers. Having a daily and weekly rhythm gives children a sense of stability and safety, which in turn encourages them to explore within these steady boundaries.
I find that if I can find that rhythm and maintain it, most of the time, I can occasionally break stride for special events with little problem. And I also find that cues throughout the day, like morning wake-up songs, setting the table for lunch, washing-up before dinner, and bedtime stories, can help make the house a more centered and serene place.
Role playing your day, perhaps with a toy like the My Discovery House, is a way to help children process and internalize the routine. We often "play house" and it's a good chance for me to show why it's important that we change our clothes in the morning or brush our teeth after meals, without being a nagging mommy.
And this role play also helps me spot things that are confusing or upsetting to my children. When I hear them return to an incident from a previous hour or day, I know that they're still working through that issue. By playing alongside them, I can introduce ideas that may help them resolve their feelings.
Our children also give us clues about what is important to them. I love when I overhear them saying, "...and then the mommy and daddy read a story because they love the children."
As long as children can return to a predictable and loving home, they will maintain the balance they need to navigate the excitement of the outside world.
How do you create a sense of routine for your children?