LeapReader™ recommended by teachers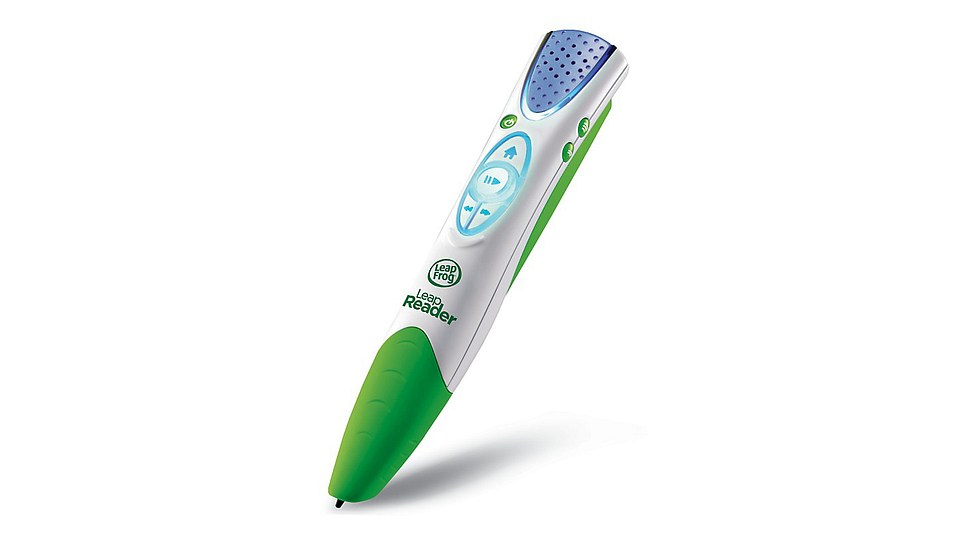 100% of the kindergarten teachers surveyed from across the country said they would recommend LeapReader™ to parents
---

Teachers and parents are often searching for fun ways to teach a child how to read, and to support skills taught in the classroom, including skills addressed in the Common Core State Standards (CCSS). After reviewing LeapFrog's latest learn-to-read-and-write system, 100% of the kindergarten teachers surveyed from across the country said they would recommend LeapReader to parents*. Additionally, 98% of the teachers reviewing LeapReader said that they believed their students would find LeapReader to be a fun tool for learning.
LeapReader features reviewed
LeapFrog has an incredible history in helping children learn how to read, and LeapReader takes the fun and the learning to a whole new level by combining several key aspects of literacy together in one product: reading, writing, and listening. With LeapReader, children can hear words sounded out and letters named; receive stroke-by-stroke feedback as they learn to write letters and numbers; and support listening comprehension and vocabulary skills as they listen to audio books, music, and fun trivia facts.
In open-ended responses from their LeapReader reviews, teachers noted the following features of LeapReader and the extensive library of books and audio content:
Children can be independent new readers
Access to a variety of topics beyond literacy, including science and mathematics
A fun way to learn and feel accomplishment
Easy to use
Children can see and hear words at their own pace
Almost all teachers would recommend LeapReader's library
Almost all teachers surveyed (99.7%) said they would recommend LeapReader's library of books to other parents, and 98.7% said they would recommend the books as a way to help young children build skills that are important for school success. Because the LeapReader is backwards-compatible with the prior Tag library, parents, teachers, and children have more than 100 titles to choose from. Every book has been designed with literacy and learning experts, and teachers noticed the quality and relevance to the skills children want, and need, to learn.
*Results of LeapReader review based on a 2013 survey conducted by LeapFrog and Scholastic Parent & Child Magazine of 304 U.S. Kindergarten teachers who received LeapReader Learning Systems and LeapReader Library content for non-classroom examination through LeapFrog's LeapReader Teacher Insights Study.