LeapPad Ultra™ kids' tablet wins "100 Best of 2013" award by Dr. Toy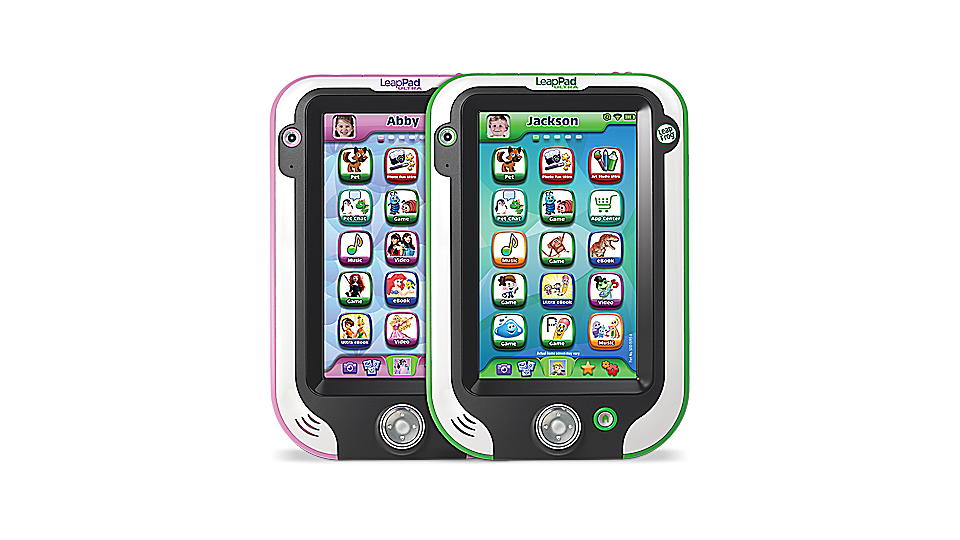 Find out why LeapFrog is a leader in fun, quality learning tablets for kids.
---

LeapPad Ultra™ received Dr. Toy's "100 Best of 2013" award, earning praise as a fun, quality learning tablet for kids. LeapPad Ultra was also recognized with the "10 Best Technology 2013" award.
Best kids' tablet
Dr. Toy's awards program was developed by noted child development authority Stevanne Auerbach, Ph.D. The program, established by Dr. Toy 25 years ago, selects the most engaging, educational and age-appropriate products to guide parents with holiday gift purchases.
LeapPad Ultra™ got high marks in this review as one of the best tablets for kids by Dr. Toy. "Every year we receive hundreds of submissions, and LeapFrog always rises to the top, offering unique learning solutions that engage children in play as they build a strong foundation for future success," said Dr. Toy, Stevanne Auerbach.
Why you'll love LeapPad Ultra™
When choosing the best kids' tablet, it's important to note that, to date, LeapFrog has received 51 awards from Dr. Toy. This makes LeapFrog and its LeapPad Ultra™ kids' tablet one of the most celebrated brands of the program.

"LeapPad Ultra™ is an outstanding example of LeapFrog's quality learning solutions that provide children with endless hours of learning fun," said Laurie Schacht, chief toy officer at The Toy Insider. "Our team was extremely impressed by LeapPad Ultra's exciting new features and tremendous value for $149. LeapFrog is a brand that parents have come to love and continue to trust for providing world-class fun and engaging learning experiences."
Other LeapPad Ultra™ Awards:
Oppenheim Toy Portfolio
Platinum Award
SNAP Award
The National Parenting Center
Seal of Approval (Fall)
Scholastic Parent & Child Magazine
Gold Star Toy Award
Parents
Best Toys of 2013
Parents' Choice Foundation
Silver Award