Inspire a love of reading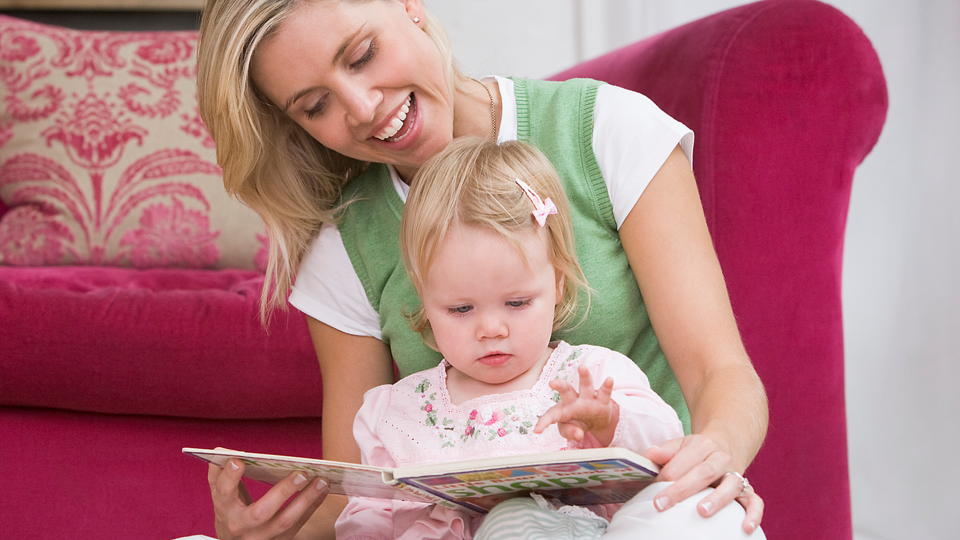 A voracious reader myself, I hope to share my love of literature with my kids. 
---
Learning Stages
---

A voracious reader, I hope to share my love of literature with my kids. I've shared a little before about why we read to babies, how to read to babies and what to read to babies, but something is still missing—the passion for reading!
With great pride, I cuddled my first baby during hours of reading. She loved it from the start. If she was overwhelmed, overtired, or overstimulated, all I had to do was pull out a book and you could see her tiny muscles relax. Story time became the primary way other members of the family related to her.
My boy, on the other hand, was more of a wiggly worm than a bookworm. He could barely be bothered to stay still to eat, let alone read, during his first year of life. Gradually, however, his attention span increased. We never forced reading on him and now he demands books with an appetite that almost matches his big sister's.
If reading is done mechanically, with no joy, or, even worse, pushed on children, kids will shove aside the books as soon as their schoolwork is done instead of diving into entire new worlds of possibilities.
Make reading fun and accessible!
There are systems for teaching children to read, but a lifelong love of learning is one of those intangibles that is more art than science. Michelle Mitton at Scribbit does a pretty good job, however, of laying out a pathway for encouraging a love of reading. I found myself nodding along as she urges parents to make books physically accessible, to allow children to choose books based on their interests, and to not push reading on children. In other words, if your three-year-old wants only to read books about cars, then take out a bunch of books about cars from your library so you can keep them on a low shelf!
Make reading special
This may sound contradictory, but you can also imbue story time with meaning by making reading special. Keep most of your books and magazines within arm's reach, but place a few well-loved books up high. When you take them down, treat them with reverence. Creating a ritual around reading certain books can make story time seem like a privilege.
Be a model reader
Michelle's absolute best tip, in my opinion, is to model being a reader. If children see you reading every chance you get, they will mimic your habits. This is easy for my husband. My friends joke that we have books in every room of our house. If you open a closet, a book falls on you.
Interactive reading
Literature is more than just words on a page—it is an interactive and living text. Ask your child questions about the illustrations or find out what they think will happen next. Checking comprehension is fine, but keep some questions open-ended so that any answer your child gives is correct. For example, if a child in the story cannot find his dog, ask your child where he would look for his lost pet. If you need some help coming up with questions, the LeapReader and LeapReader Junior reading systems have fun games that guide your child in exploring the books. Plus, you can even check how your child is doing on his or her Learning Path.
Read outside the box
Stepping outside the book is another great way to engage kids in reading. Act out "scenes" from your favorite stories. Go see some children's theater based on a classic story.
Your local bookstore or library probably has a story time event at least each month. Being part of a community that values books can inspire your child to read more often. Sometimes people dressed as characters are part of the fun, bringing the story to life for your child. And you will probably pick up some great tips on how to read out loud and select age-appropriate books.