Booklist for babies and toddlers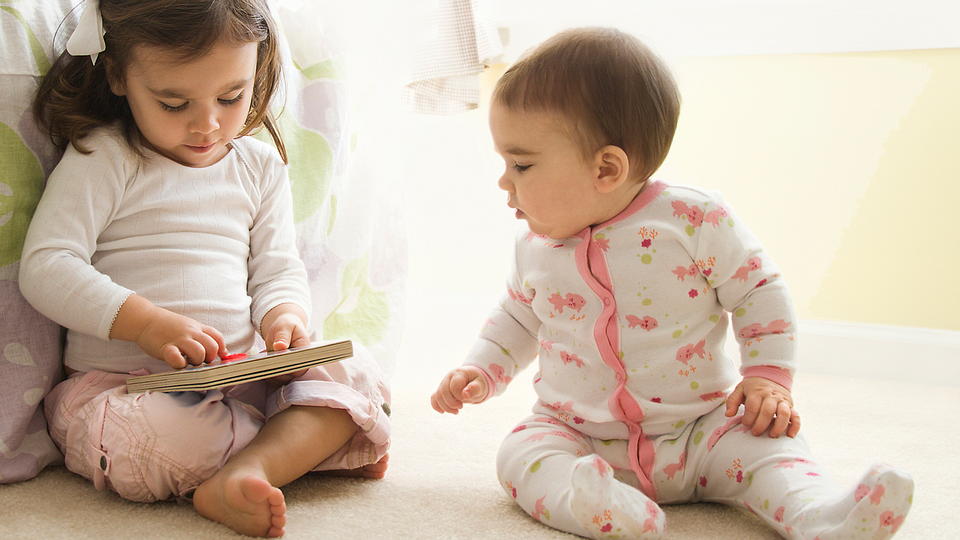 A good book is a gift that keeps on giving. When buying books for babies or toddlers, here are a few tips from reading teacher and toddler expert Melissa Catalano.
---
Learning Stages
---

As the season of gift giving (and receiving) approaches, I start thinking about what kinds of items I'd like entering my house. I feel lucky to have friends and family who ask me what my children need or want before they do their holiday shopping. Over the years, I keep going back to books.
A good book is a gift that keeps on giving. We often find ourselves pulling a good book off the shelf and remembering who gave it to us and the special occasion on which we received it. Good books aren't prone to breaking, and they tend not to take up lots of space. Most importantly: good books lead to family togetherness and cherished memories.
Here are a few things to keep in mind when buying books for young ones:
Choose books that include repetition, rhyme and fun sounds. Babies and toddlers love the sounds of language.
Choose books with appealing pictures. For young children, the illustrations or photos are just as important as the words.
Choose books that are durable. Young ones are hard on their books. Board books are great, and picture books should be hard-bound.
Choose books that keep your child's attention span in mind. Some books written for babies and toddlers are just too long.
Here are a few of my tried and true favorite books for babies and toddlers. They're bound to catch and keep your child's attention!
Have You Seen My Cat? By Eric Carle
I've come to rely on Eric Carle for books that are just right. Children love the language repetition, but they also enjoy seeing a new wild cat on each page. And there's just the right amount of suspense for the youngest listeners.
Where is the Green Sheep? By Mem Fox
This book has just the right amount of plot for toddlers to follow. Readers look on every page for the green sheep only to encounter all kinds of other fun sheep ("Scared sheep, brave sheep, wind sheep, wave sheep"). Spoiler alert: The green sheep can be found at the very end, sleeping under a green bush, of course.
Chicka Chicka Boom Boom By John Archambault
Young children will listen to this rhythmic tale of adventurous letters. There are also plenty of opportunities to point out the letters and talk about them.
The Little Mouse, the Red Ripe Strawberry, and the Big Hungry Bear By Don Wood
This book is best for older toddlers. It has a more complex plot, and the language is fun but not repetitive. The illustrations are beautiful, and they tell a story even without the words.
The Napping House By Audrey Wood
Children love to hear stories that grow with every page. One more line is added to each page as one more character piles onto the bed for a nap. What's even more fun than adding the characters one by one? Watching them fly off one by one when nap time is over!
Brown Bear, Brown Bear, What Do You See? By Bill Martin Jr.
Polar Bear, Polar Bear, What Do You Hear? By Bill Martin Jr.
Panda Bear, Panda Bear, What Do you See? By Bill Martin Jr.
All of these books are toddler must-haves. They're fun to listen to, they teach basic vocabulary (such as colors and animal names), and they're repetitive enough to appeal to even very young babies.
Barnyard Dance By Sandra Boynton
You might just find yourself reading this book with a Southern drawl! It's such a fun book, and it has great rhythm. Don't be surprised if it makes you want to do-si-do your partner!
I Know a Rhino By Charles Fuge
This short story has wonderfully fantastic illustrations that will capture the attention of even the squirmiest young ones.
Whether giving books or giving hints on books you want your children to receive, I wish you joyous and reading-filled holidays!