Greener birthday parties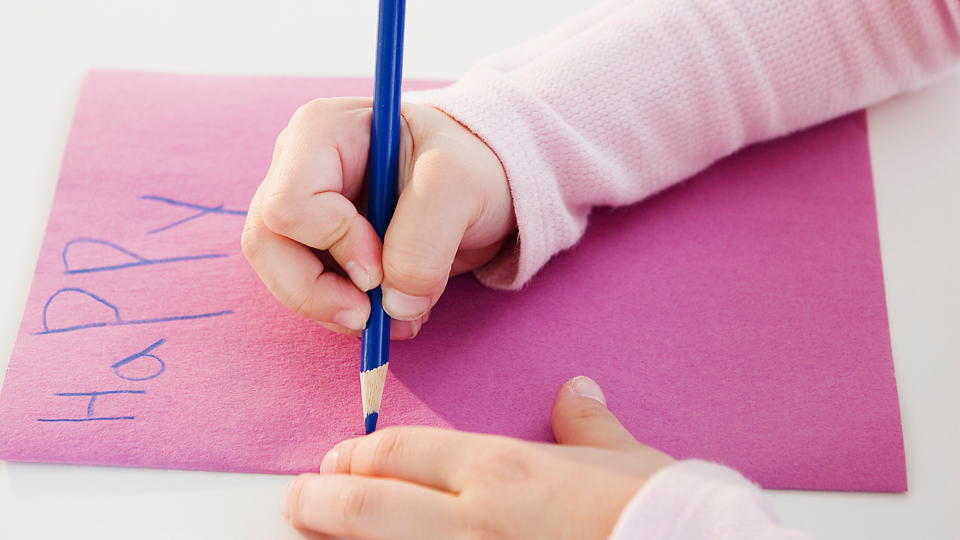 Here are a few hints for making birthday parties kinder to the environment.
---
Learning Stages
---

In April, we celebrate Earth Day, as well as a whole lot of birthdays around my house. Birthday parties seem to be a time when even those of us with pretty environmentally sound habits throw it all out the window and into the landfill.
Here are a few hints for making birthday parties kinder to the environment:
Reuse gift bags or wrap presents in artwork. Consider saving those large paintings that preschoolers love to make and using them for wrapping paper.
Artwork also makes a great card. No need to buy a card when a hand-drawn card means so much more!
Give gifts that are locally made or sold at local small businesses.
Consider buying a large enough set of reusable plates and cups to use at all your parties. Think colorful and festive so they'll suit any party.
Buy food in bulk rather than individually packaged items like juice boxes and chip bags.
Try to avoid decorations that can be used only one time, like disposable tablecloths. Use your child's toys as centerpieces or decoration. For example, if your child wants a train party, set up train track in the center of the table or around the cake.
Cheap plastic party favors usually get thrown out after just a few uses. For your next party consider these items that won't end up in the landfill:

Preschoolers love play dough. There are great play dough recipes online that you and your birthday kid can make together. Throw in a play dough tool or two and you'll have a great favor that will actually get used and can be composted later on. Include the recipe for ongoing play dough fun.
Make your own bubble solution and put it in a reusable plastic container. Again, you can include a few bubble blowers and the recipe for more bubbles.
Bake a treat. I know it's more sugar but I feel better about a party favor that leaves no waste.
Make a CD of your child's favorite songs. These have always been popular party favors to give and receive in my family.
Having an environmentally responsible birthday party shouldn't take away from the fun of it all. Get your children involved in the decisions and weighing the effects of different choices.
Please share some of your environmentally friendly birthday party ideas!