Going on a picnic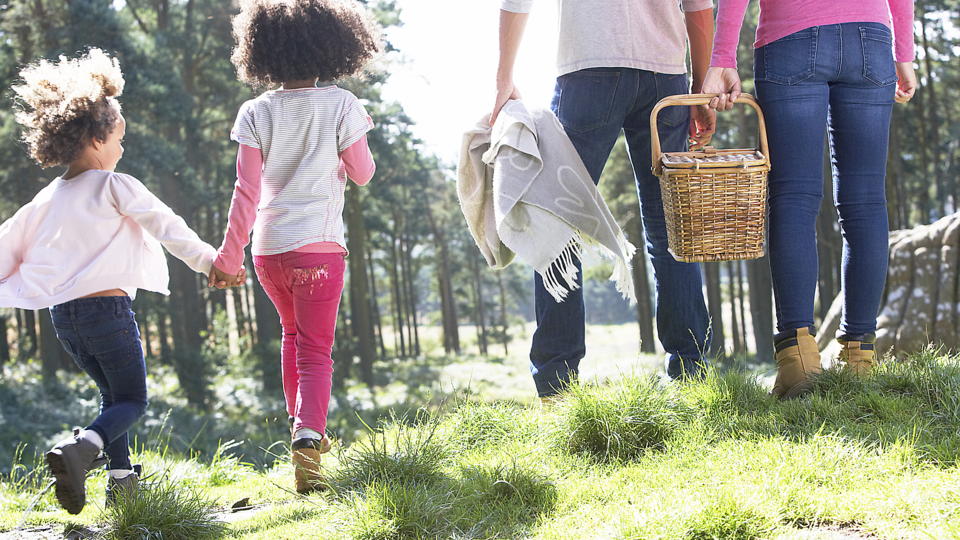 Turn your picnic into a teachable moment.
---
Learning Stages
---

My parents have a picture of me as a toddler, happily munching on grapes, while sitting on a blanket in the middle of a ring of laughing adults. One day I asked my mom who the people were. She replied, "I have no idea. You just sat down and started eating their grapes."

My love of picnics is obviously a lifelong relationship. We even have indoor picnics in the winter.

A picnic allows you to continue your outdoor exploration without interruption. Eating al fresco is another fun way to enjoy nature. And a picnic introduces your children to new experiences. Sometimes a change of atmosphere can even encourage a picky eater to try some new foods. Increase your odds of success by involving your child in packing the basket.

There's something very special about a picnic basket and a red-checkered table cloth. Back at home, toddlers will want to continue the fun with their food toys.

The LeapFrog Shapes & Sharing Picnic Basket layers essential basic skills and important pro-social behaviors on top of this fun pretend play.

"Fill and spill" toys are always a hit with the toddling set. You can amplify the learning by asking them to put different foods, colors, or shapes into the basket.

As part of your toddler's pretend play, he can set a place for himself and for you. Ask him to please pass a certain food item (or ask by color or shape). Make sure to model saying thank you! Now it is his turn. Through this pretend play, he is learning about sharing and good manners.

And next time you head to the park, pack a picnic and enjoy the season!