Fall activities for toddlers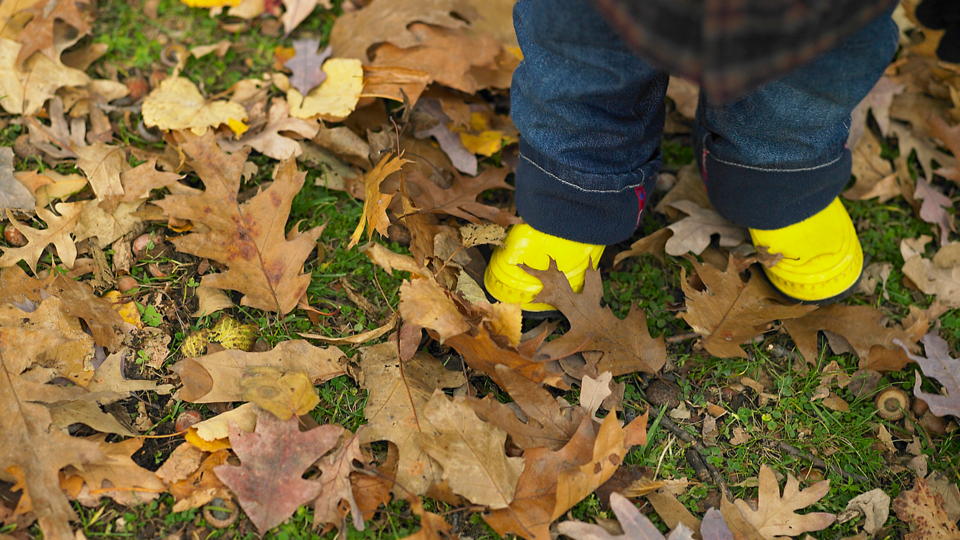 The season is the reason for teaching toddlers about nature, seasons and colors.
---
Learning Stages
---

The gorgeous golds and fiery reds of the leaves, the cool crisp air, the scent of pumpkins, the wind whistling through the trees, juice from an apple you picked yourself running down your chin... It is almost fall in the northern hemisphere, my favorite of the seasons and, in my opinion, the most dramatic!
Experiencing the change of the seasons is a great educational opportunity for your little one. All five senses are engaged and science, ecology, culture, art, reading and more blend into one giant laboratory of learning. Now is a great time to enjoy the great outdoors and discover the richness of nature.
Toddlers are just starting to become aware of the changing world around them. Even in our own backyard, we find evidence of the new season as the spring birds come around less often, the squirrels gather their nuts, the leaves start to change colors and fall, and the nights come earlier.
We love to head to festivals at local farms

—

corn mazes, pumpkin decorating and apple picking. At harvest time children can see where food really comes from. Toddlers just learning their colors will enjoy learning that different colors of vegetables have different vitamins and that they should try to "eat a rainbow" to get all of their nutrients.
Bring a touch of autumn to

printed seasonal gift bags

using leaves you find outside. Inspired by nature, these gift bags are easy for little ones to decorate, and are perfect for Thanksgiving leftover take-homes. Fill each bag with a delicious treat, and make someone's day.
What you need:
small kraft paper bags
leaf stamps or leaves
watercolor paint and brush
hole punch
ribbon
Instructions:
Mix your watercolor paint with a little bit of water in a small bowl.
Using your watercolor paint and brush, cover the leaf with paint and stamp it onto the paper bag.
Punch a hold at the top of the bag and tie a bow with your desired ribbon.
Fill your gift bags with treats, goodies or a special note to someone.
Cook something simple but special with little ones, the smells and sights will make wonderful memories. Try these easy hand pies that toddlers can help make by stirring and spooning:
Ingredients:
1 roll refrigerated crescent dough
1 can of apple pie filling
1 tbsp cinnamon
glaze:
1/4 cup milk
1/4 cup powdered sugar
Instructions:
Unroll your crescent dough and separate into 4 rectangles.
Press together edges of the trianges in the center to make a flat dough surface.
Pour the apple pie filling into a small bowl and slice the apple pies into small chunks.
Top pie filling with cinnamon.
Put a spoonfull of pie filling into the center of each crescent square.
Fold the edges over and seal edges with a fork.
Bake at 375 degrees for 12 minutes, or until dough is golden brown.
Let cool and serve.
mix equal parts milk and powdered sugar to make a glaze and drizzle over pies before serving.
Above all, the changing of the seasons is a reminder to enjoy our time together and share our family traditions with our children.
What are some of your family's seasonal traditions? Enjoy the season with your family!