Eco-friendly spring cleaning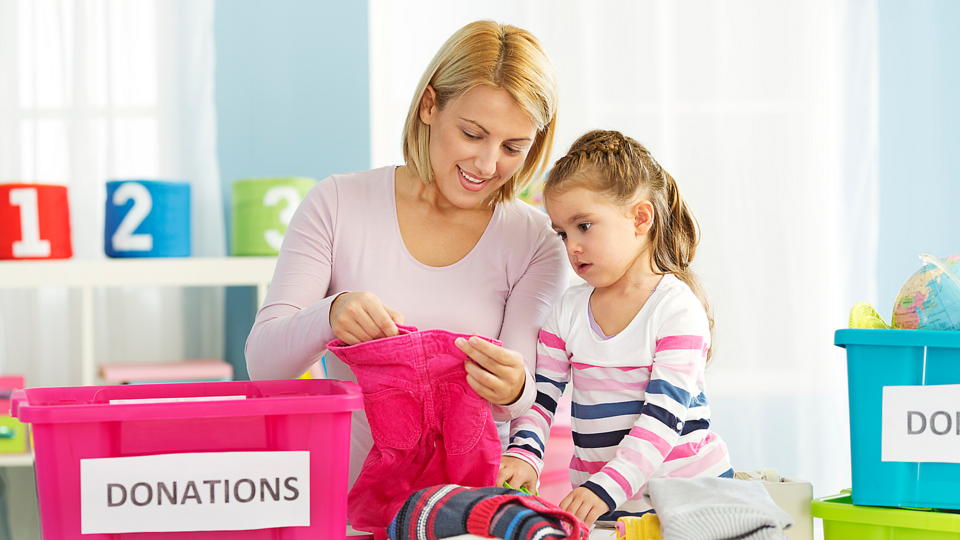 Try these tips for disposing of old toys during your Spring cleaning routine.
---
Learning Stages
---

It's that time of year again; you've set your clocks an hour ahead and now the yearly Spring Cleaning ritual is upon us. In honor of Earth Day, I find it fitting to dedicate this blog to the recycling and proper disposing of your children's old toys.

As you clean your house from top to bottom keep these ideas in mind:
How can I involve my children in the cleaning and organization process?
How can I properly dispose of my kids' toys and electronics?
Spring cleaning can seem like a daunting task and oftentimes we find ourselves at a loss of where to start. Rather than doing it all yourself, let your kids know that you will need their help. To get them motivated or inspired before you begin, try reading Clifford's Spring Clean-Up by Norman Bridwell. This story will get them in the proper mindset as well as teach about teamwork and how they will be able to help.
Begin your Spring Cleaning by having your children sort toys into two piles: toys they still play with and toys they are willing to part with. With the help of your children you will avoid the meltdown of accidently getting rid of a toy they may actually treasure.
Toys that children are ready to part with need further sorting. Toys that are in good shape can have a second life if you sell or donate them. Other toys have been so well-loved that they no longer work properly or are broken.
If you opt to donate toys, here are your best options:
Donate to Goodwill, Salvation Army, or other donation centers. You can also visit the MSN Green Recycling Directory, type in "toys" and your zip code, and you'll see mapped results for locations near you.
Donate to local charities, schools, daycares, or churches.
Check your local hospital; some accept stuffed animals and other toys.
Hand toys down to younger kids in your extended family.

You may want to try and make some money off those unwanted toys. Teaching your child how to put together and run a successful yard sale also provides multiple learning opportunities.
Set aside time to have a yard/garage sale.
Sell items on the computer using Craigslist or eBay.
Take items to a local kids' consignment shop.

If the remaining toys cannot be donated, then you must decide how they can be disposed of appropriately. Toys that contain batteries can be harmful to the environment when thrown in the trash. According to Global Futures Foundation, electronic waste accounts for 70 percent of all toxic waste found in landfills. Part of that is due to the fact that each year Americans throw out almost 180,000 tons of batteries. Please be eco-friendly this year when you're getting rid of toys and electronics that have batteries and keep these tips in mind:
How will you use these tips when you do your Spring Cleaning this year?

Share how your kids got involved in this year's Earth-friendly Spring Cleaning!