Best books for babies and toddlers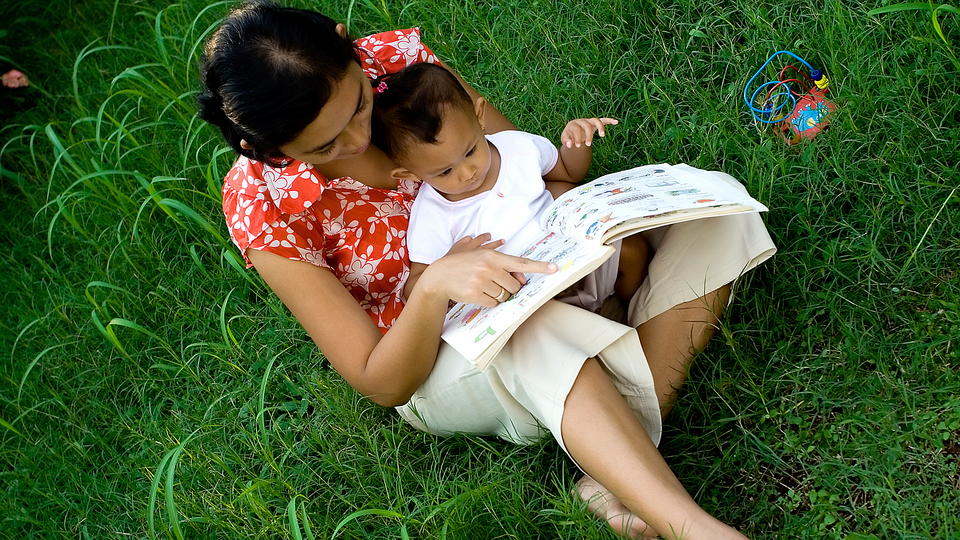 Our learning experts explain how to choose the best books for reading to babies and toddlers.
---
It's impossible to deny the powerful bonding moments created as you read to your baby or toddler. The icing on the cake is the research that supports how these moments contribute to learning benefits down the road. Studies show that reading aloud to your child is the most important thing you can do to help build the skills for future reading success. As children listen to books read aloud, they are building vocabulary, learning about the sounds and rhythms of language, and developing a sense that reading is an enjoyable, worthwhile activity that fosters imagination and creativity.
Book buying guide for babies & toddlers
Durable books: Board books and books made with plastic or washable cloth stand up to the the inevitable book-biting.
Visually stimulating books: Colorful illustrations with high-contrast images appeal to this youngest age group. It's also not surprising that so many books for this age feature images of faces—babies love them! Plus, they provide a natural opportunity to talk about emotions and expressions.
Participation books: Whether children are asked to look in a mirror, touch and feel different textures, or pull on a tab to uncover a surprise, these devices promote a more active reading experience.
Pattern books: Books with repeating phrases and predictable events encourage children to join in the reading. When they can predict what comes next, young children build confidence and can begin to see themselves as "readers."
Rhyming books: Rhyming books help children delight in word play while building phonological awareness, which allows children to hear and manipulate the sounds of language. Phonological awareness is a skill children can develop early that will help them learn to read later on.
ABC books: Books that introduce letter names and shapes, along with objects that begin with those letter sounds, help build letter recognition skills.
Wordless picture books: Books with illustrations but no words allow children to hear different versions of a story. And language development opportunities abound as children begin to tell their own versions of the story.
Concept books: Books with pictures or photos of familiar objects or ideas such as colors, shapes or opposites help children recognize reading as a way to learn.