7 toys every baby should have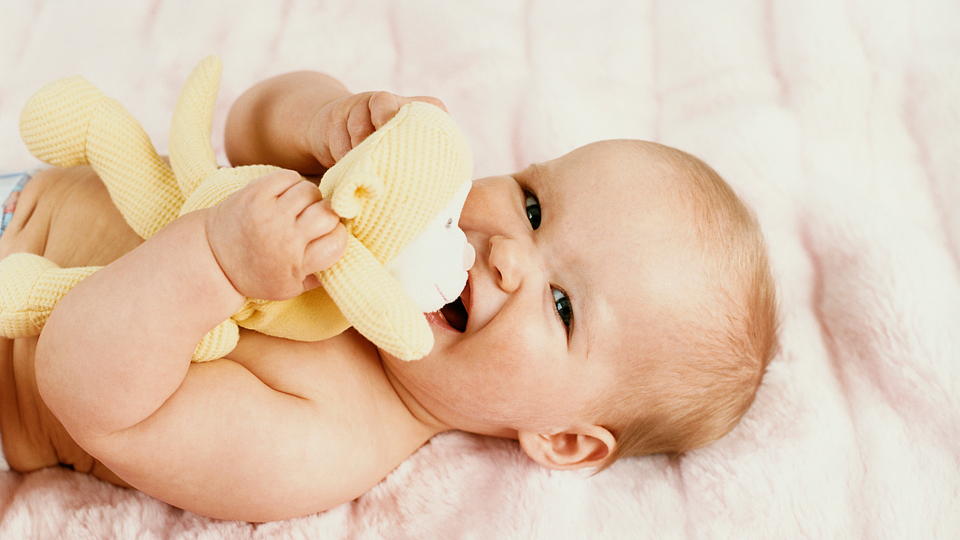 Steer well-meaning gift-givers toward the best toys for baby.
---
Learning Stages
---

Whether it's baby's first Christmas, Chanukah, Easter or Arbor Day, doting relatives (*ahem*, grandparents) will want to get a gift. You can try to steer them toward clothing or gift certificates (after all, who remembers their first holiday?), but what they really want to give is a toy.
If you provide them with some suggestions, you can help them choose quality toys that will grow with your baby through various developmental stages. Here are a few ideas for toy categories that are suitable for infants and will still provide enjoyment for several years of learning.
Musical Toys: Babies are naturally attuned to rhythm--after all they did spend nine months listening only to mom's heartbeat! Musical toys tap into this interest and facilitate brain development.
Blocks: What could be more classic than building blocks? Count them, stack them, and knock them down. Now there are many variations on the traditional alphabet wooden blocks, including cardboard blocks that nest as well as stack and blocks that teach a variety of early concepts.
A Plush Friend: Well before your child is ready to play with children his own age, a plush toy provide a companion and helps your child feel comfortable in new situations. Scout and Violet also help teach basic concepts like first words, numbers, shapes, and colors. Whether your child is going to a new caregiver for the first time, a doctor's appointment, or transitioning to a new sleeping arrangement, a plush friend can provide consistency. Just remember that young infants should not sleep with anything in their cribs--talk with your pediatrician about when it is okay to introduce a plush toy during bedtime.
Push and Pull Toys: Encourage your crawler to follow along as you pull the toy across the floor. Pass a rolling toy back and forth with your newly independent "sitter." Push and pull toys get children interacting with your environment. I like to have a combination of wooden toys and electronic toys. The electronic, interactive toys are fun for teaching object permanence. Show your baby the toy, turn it on, and then hide it under a blanket or behind the couch. You can hear it, but you can't see it--where did the toy go? Your baby will be very amused with this game of hide-and-go-seek.
Silk Scarves: Silk scarves are a versatile learning toy with lots of open-ended fun. Put the translucent scarf over your head or an older baby's for a game of peek-a-boo. Toss the scarf in the air and watch it float down. Wave the scarf around to your favorite song or trail it along the ground. Older children will transform the scarves into skirts, headbands, wings, or matador capes.
A Soft Ball: A soft ball is great for squeezing, rolling, and throwing. Place the ball on your baby and gently tap out the rhythm during a song. Babies who are sitting can roll the ball back and forth. And go ahead, baby, and practice those gross motor skills: you can try to toss the ball into a bucket.
Books: For grandparents who are skeptical about a book qualifying as a toy, remind them that young children love books. Plus, there are a lot of fun books on the market that combine a lot of elements of play, like the LeapReader Junior. The gift of literacy is a present that lasts a lifetime.