Carnival games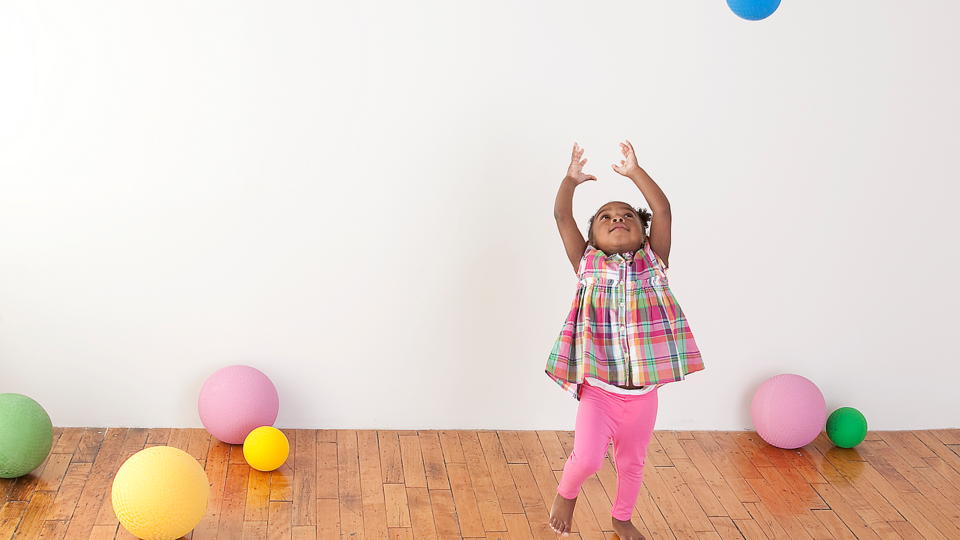 Bring the carnival into your living room with games that build muscles and coordination.

---
You'll Need
Stuffed animals
Balls
Beanbags
Plastic bottles
Cups
Cans
Blocks
Hula hoop
Learning Stages
---

One of a toddler's biggest milestones is learning to throw a ball. When you can't get outside to play, plan a day of indoor carnival games! These games will keep your little guy active while he builds muscles and coordination. Practice each game a few times, and then move the targets farther away as he improves his motor skills. Make up a few games of your own!
Down the Clown
Place three stuffed animals in a row. Challenge your child to knock down the animals with balls or beanbags.
Bowling
Set empty bottles into a triangle formation like bowling pins, and see if your toddler can roll a ball to knock them down.
Topple the Cans
Stack empty cans, cups or blocks in a pyramid. Give your child balls or beanbags to try to knock them down.
Ring Toss
We all know how hard it is to toss the ring around the bottle. This time, toss the bottle (or ball, or animal, or can) into the ring. Place a hula hoop on the floor in front of your toddler and see if he can toss or roll an object into it.