Lemony learning activities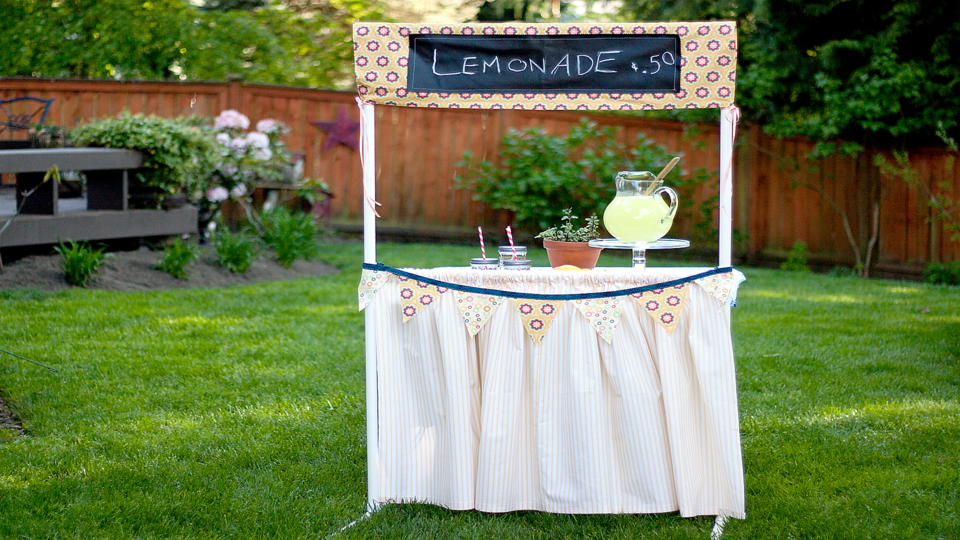 When life gives you lemons, make learning activities for the kids! 
---
Learning Stages
---

Long, lazy summer days call for creativity to get kids interested in learning activities. I like to develop a set of learning ideas around a theme; this gives me a springboard for ideas as well as creates opportunities for deep learning.
Lemons lend themselves very well to thematic exploration as well as sensory integration, making these activities fun, tasty and educational!
Here are a few ideas for fun summer learning with lemons.
Make lemonade
For sensory learning, make lemonade! Don't forget to taste the lemons, as well as the sugary sweet lemonade! Having kids squeeze their own lemons for this activity makes it even more meaningful and builds hand strength kids need for writing.
Lemonade stand
Support creative and imaginative play with a lemonade stand. Even indoors, you can set up a pretend lemonade stand. Instead of real lemonade, use the sensory rice in the associated printable activity. Put the lemon sensory rice in a large pitcher. Add a few cups to practice pouring. Have pretend customers place their orders for hours of fun even on a rainy day.
Plant seeds
As you are making lemonade, save the seeds. Practice math by counting how many seeds were in 1 lemon, or count how many were in the lemons altogether. Planting the seeds is another fun science experience for kids.
Sing along
Incorporate music into your lemon activities. "Little Seed" by Elizabeth Mitchell is a sweet song that goes along nicely with planting lemon seeds that have been saved from the squeezed lemons.
Read all about it
Pick up a few of these recommended books at your local library:
Olivia Opens a Lemonade Stand by Kama Einhorn and Jared Osterhold
I Wonder Why Lemons Taste Sour by Deborah Chancellor
Learn About Colors and Fruits: A Picture Book for Kids Ages 3-8 by Frances Robinson
Lemonade in Winter by Emily Jenkins
Grow It, Cook It by DK Publishing