Math party!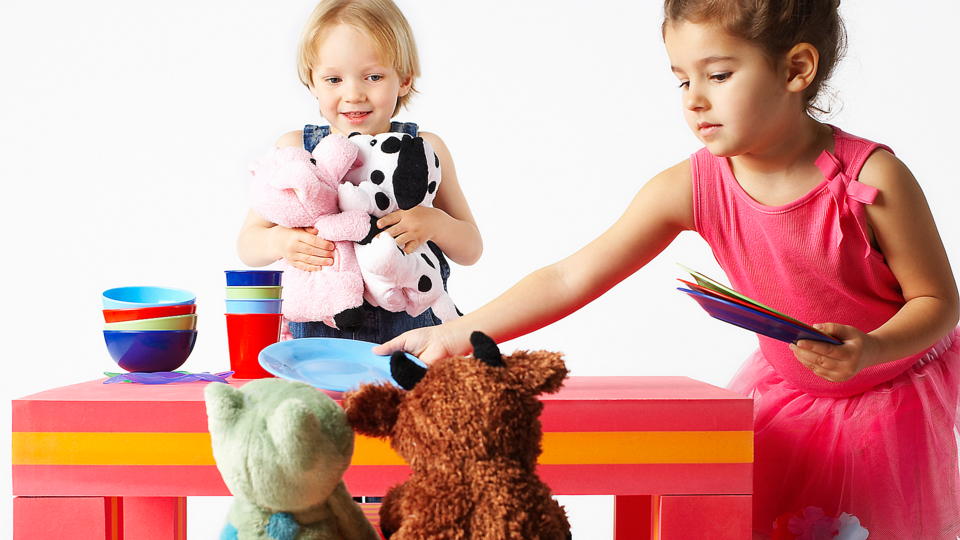 Throwing a tea party can be a fun first step in learning to count.
---
You'll Need
Toy tea set (or plastic plates, cups, etc.)
Tea party "guests" (animals & friends)
Learning Stages
Throw a mini-party for friends or favorite dolls and plush animals with your toddler. Ask your toddler to give one plate to each friend. Then, do the same with napkins, any cutlery, cups, and, finally, snacks or treats. This one-to-one correspondence (matching one object with another object or number) is an early step in counting. Plus it's a great lesson in setting a table and sharing!