Garden to Table Caprese Pasta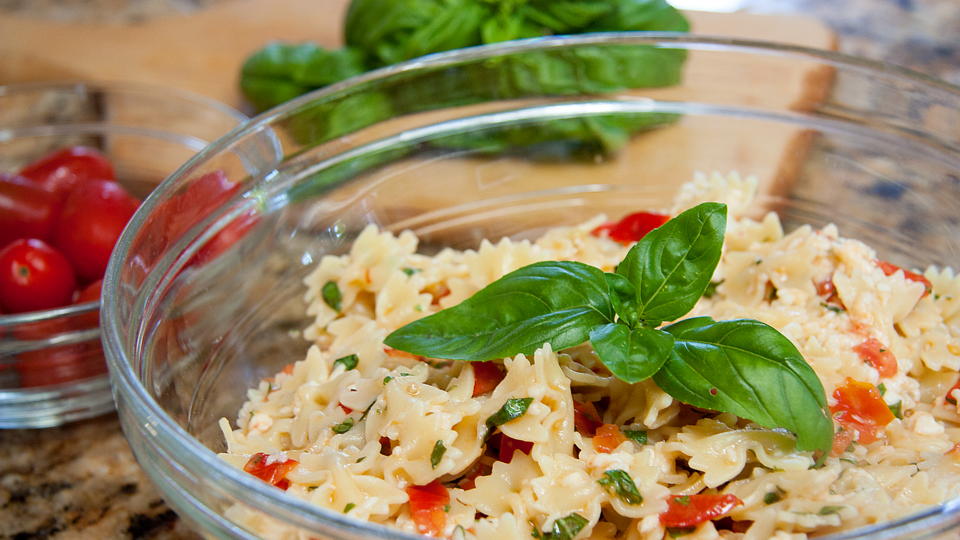 Get kids involved in putting together this kid-friendly, healthy meal.
---
Learning Stages
---

I truly believe that every family should have a garden to care for. Even a small container garden on a windowsill can help kids understand where food comes from. Plus you get to enjoy the harvest together! I've seen firsthand how an anti-vegetable child can show interest in snap peas simply because she grew them herself.
Two of our family favorites to grow in the garden are tomatoes and basil. Even kids who claim they don't like tomatoes or anything green will probably take a liking to this easy recipe. After all, most kids love pasta and cheese!
Ingredients
Pasta (any shape will do) – about ¾ of a package is perfect
2-3 medium tomatoes or 15-20 cherry tomatoes
A handful of basil leaves
1 cup shredded mozzarella cheese
3 tablespoons olive oil
1 tsp salt
Get your kids involved
I love getting my kids involved in the kitchen and aside from doing the dishes, they love helping me. Many of our dishes involve a lot of chopping and I'm not quite ready to let my 9-year-old take on that part of the food preparation. For this recipe, the only thing that requires a knife is chopping tomatoes (which is my job), so it's very kid-friendly.
Directions
Cook the pasta according to the directions on the package.
While the pasta is cooking, have your child measure and place olive oil, salt and chopped tomatoes in a large bowl
Next, your little chef will need to tear the washed basil leaves into the smallest pieces possible. This is great for small motor development too!
Place the torn pieces in the bowl with the olive oil, salt and tomatoes.
When the pasta is cooked, drain it and add it to the bowl with the other ingredients.
Toss until the ingredients are combined.
Add 1 cup of shredded mozzarella cheese and toss again.
It's the perfect recipe for kids to help assemble. It's garden-to-table at its best!