Feelings tracker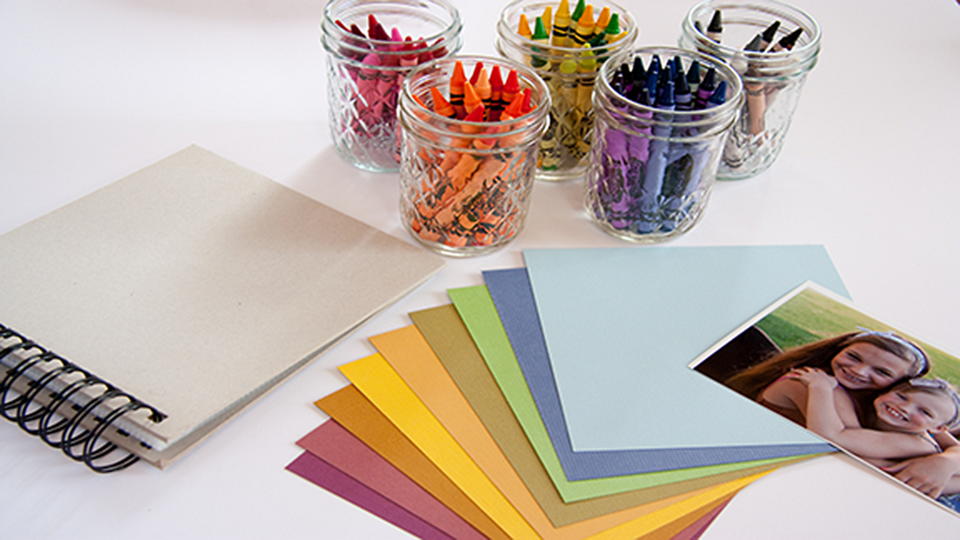 Enhance those all-important empathy skills by pinpointing feelings in a photo book. 
---
You'll Need
Blank book or scrapbook
Paper to glue photos
Gluesticks
Crayons or markers
Photos showing a variety of emotions
Learning Stages
---

A feelings scrapbook can be a really fun way to engage kids at a deeper level.
There are many different ways to go about making a feelings scrapbook. One way is to have your child or family members show different emotions and take a picture of each. If you are a person who loves to take photos and you have quite a few stored up on your computer, this is a fun way to browse through old photos. Either way, find photos that show emotions. Try to keep some of the photos in context. For example, a picture of a child smiling shows that they are happy, but a child smiling with their hands up in the air while sliding down the slide can show that they are more than just happy. This type of picture shows a truly joyful child!
The picture we used on our cover shows my daughter smiling with her cousin. While they are both happy in the photo, the way they are hugging shows that they are loving. Keeping the photos in context will help your child determine the situation and the feelings happening in the photos.
When kids are the subject in their own photo album, they will want to read it often! Have fun reading it with your child and remember to keep using the language that describes the emotions. Kids will often fall into the trap of calling everything either happy or sad. Remind them that there are other emotions within those emotions. Even though a friend might look sad about something, by looking a little further into the situation, we may find out that they are sad because they are frustrated. By understanding the deeper meaning of a friend's sadness, your child will have grown in their own social and emotional awareness.